Mo'Nique as Mary Lee Johnston in Precious
Best Performance by an Actress in a Supporting Role 2010

Mo'Nique Precious 2010
Plays Character That Is Related To The Sex Trade Industry
Precious in Shadowboxer 2005
Character Is An Gun Moll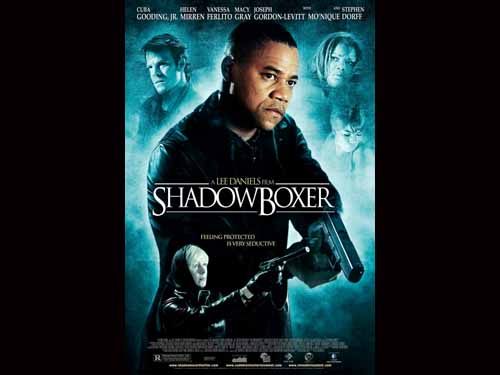 Mo'Nique in Shadowboxer 2005
The word Moll is a euphemism for "whore" or "prostitute". The terms has been used since the 17th century England. When one talks about a "Gun Moll", it would mean the female companion of a male professional criminal. She would be trading sex for protection, wealth and status. In Mo'Nique's case, her character is offering up sex and companionship in exchange for drugs.
Shadowboxer features Oscar winners Helen Mirren and Cuba Gooding Jr as a pair of hired assassins. They used to be step-mother and step-son. But with the husband/father out of the way, they have merged into lovers! Speaking of oddball pairings the sub-plot features Joseph Gordon Levitt and Mo'Nique as a mob doctor (Dr. Don) and his crack-addicted nurse/lover (Precious). They apparently have a relationship that goes way back (she put him through medical school). But the relationship has seemed to have evolved to her being his Moll. Precious needs Dr. Don to keep feeding her habit. Which Dr. Don is very aware of. So in exchange for sex, she gets the drugs she needs from Dr. Don.
This marked the directorial debut for Lee Daniels. Mo'Nique character was originally envisioned as a skinny white woman. But Daniels had insisted on Mo'Nique. When the studios balked at the idea, Daniels replied "Have you been in an chat room lately?".
Watch clip from the film "Shadowboxer"
To read more about this prostitute role & other Oscar actresses playing a hooker pick up
If you know of this actress playing more than one prostitute role please comment below and let me know! I'll gladly add it to the page here. If the video has been removed please leave a comment below to let me know.
Related posts: