Jessica Lange as Julie Nichols in Tootsie
Best Performance by an Actress in a Supporting Role 1983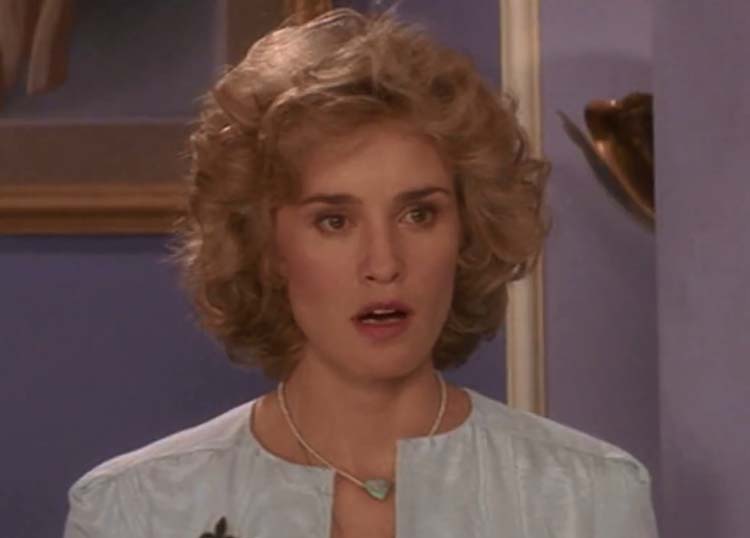 Jessica Lange Tootsie 1983
SEX WORKER ROLE
Frances Farmer in Frances 1982
Oscar Nominated For Playing A Prostitute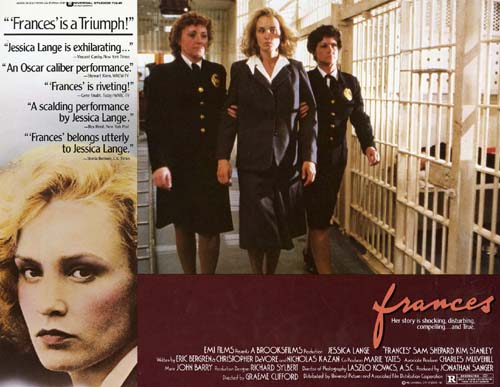 Jessica Lange in Frances 1982
Jessica found herself in the unique position of being nominated twice in the same year. One was for a dramatic role ("Frances"), and one was for a comedic part ("Tootsie"). She would win in the supporting category for the latter role. But in the Best Actress category, Lange would be nominated for playing a prostitute. The real-life Frances Farmer was a life plagued by drug and alcohol addiction. The medical profession didn't know what to do with her. Frances was subjected to electroshock therapy, hydrotherapy, and extended mental hospital stays. Anyone would go off the deep end after enduring these series of abuses to the body. It was at yet another stay at yet another mental hospital that the staff would rape her. Soldiers would also prostitute Frances at a nearby base, which gets dramatized in the film.
Watch trailer for the film "Frances"
Jessica Lange would be Emmy Nominated for playing a hooker as well.
Go to Jessica Lange Blue Sky 1995 to read about her Emmy nominated prostitution role.
To read more about this prostitute role & other Oscar-winning actresses playing a hooker, please continue perusing
If you know of this actress playing more than one prostitute role, please tweet to me and let me know! I'll gladly add it to the page here. My Twitter handle is at the top of this page.