Renée Zellweger as Judy Garland in Judy
Best Performance by an Actress in a Leading Role 2020

Renée Zellweger Judy 2020
SEX WORKER ROLE
Elizabeth in Deceiver 1997
Character Is A Prostitute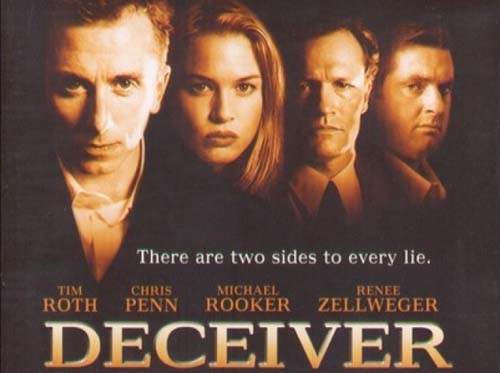 Renée Zellweger in Deceiver 1997
In this whodunit mystery movie, Renée is the murder victim. She plays Elizabeth, an enigmatic prostitute who is found sliced into two pieces and dumped in a park. Renée appears via flashbacks, as the other characters answer questions to detectives about their relationship with Elizabeth. Despite being the central figure in this movie, Renée's part is very tiny. Almost like a cameo role.
Though Entertainment Weekly did write rave about her performance writing.
"piquant small performance that lets vulnerability peer out from behind a sexy-glossy facade."
And the trade publication Variety wrote:
"Zellweger's fleeting presence provides a welcome glimpse of human warmth."

Watch clip of the film "Deceiver"
To read more about this prostitute role & other Oscar-winning actresses playing a hooker, please continue perusing
If you know of this actress playing more than one prostitute role, please comment below and let me know! I'll gladly add it to the page here. Also, leave a comment below if the video above has been removed.