Marlee Matlin as Sarah Norman in Children of a Lesser God
Best Performance by an Actress in a Leading Role 1987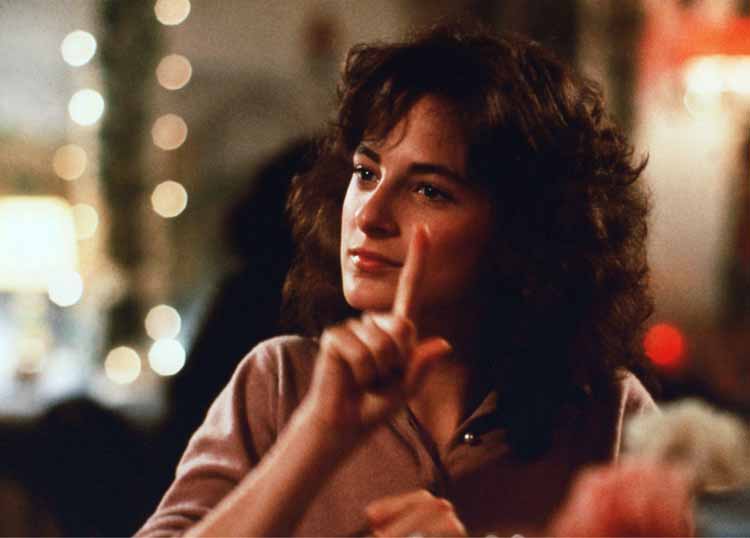 Marlee Matlin Children of a Lesser God 1987
SEX WORKER ROLE
Katy Wesson in When Justice Fails 1999
Turns Tricks By Cruising Pick-Up Joints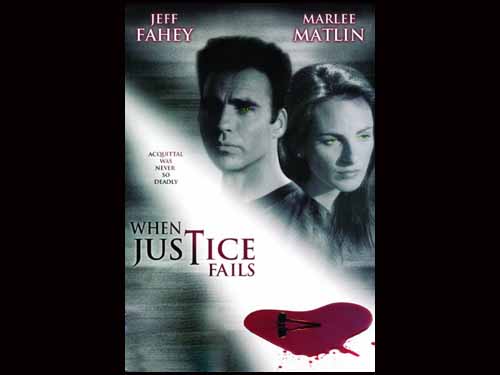 Marlee Matlin in When Justice Fails 1999
Marlee Matlin made history as the first deaf performer to win an Oscar for acting. Unfortunately (or fortunately?), there is not a whole lot of deaf prostitute roles out there. Ironically, Matlin's acting mentor, the late Tony Award-Winning Actress Phyllis Frelich, once played a deaf prostitute in an episode of "Barney Miller."
But the movie where Marlee Matlin plays a femme fatale is the film "When Justice Fails." This flick is a cross between "Looking For Mr. Goodbar" and "Basic Instinct." The cops even reference the latter film in this movie! Marlee plays an assistant DA with an impressive track record of jailing rapists. However, two perpetrators slip through her fingers, only to wind up murdered. Then it is discovered that Marlee's character has a secret life. While she prosecutes cases by day, she turns tricks by night: cruising bars and dance clubs looking for a one-night stand.
Watch clip of the film "When Justice Fails"
To read more about this prostitute role & other Oscar actresses playing a hooker pick up
If you know of this actress playing more than one prostitute role, please comment below and let me know! I'll gladly add it to the page here. If the video gets removed, please leave a comment below to let me know.