Halle Berry as Leticia Musgrove in Monster's Ball
Best Performance by an Actress in a Leading Role 2002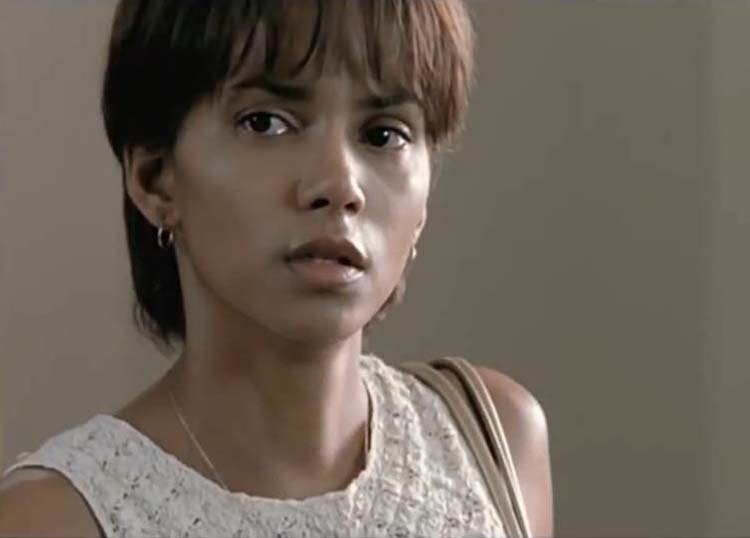 Halle Berry Monster's Ball 2002
SEX WORKER ROLE
Vivian in Jungle Fever 1991
Frankie in Frankie & Alice 2010
First Character Is A Prostitute. The Second Character Is A Stripper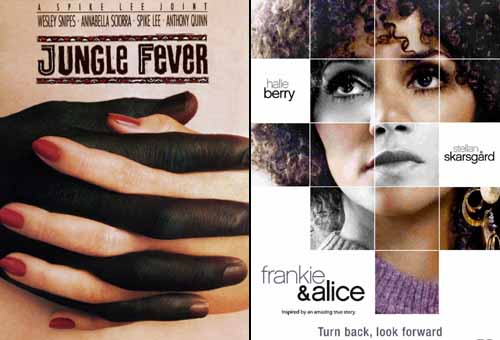 Halle Berry in Jungle Fever 1991 and Frankie & Alice 2010
In her movie debut, Halle Berry plays a drug-addicted crack user. She turns tricks to keep feeding her habit. Spike Lee describes the character as a "two-dollar crack ho." Halle had to fight to get this role, auditioning numerous times. Spike Lee couldn't see someone as beautiful as Halle being that strung out. Nonetheless, she got the part and didn't forget the chance Spike Lee took on casting her. In her Oscar acceptance speech, Halle made it a point to thank Spike Lee for giving her a chance in this film.

Watch clip of the film "Jungle Fever"
Halle's Oscar win in 2002 gave her clout to produce her films. One such movie was "Frankie & Alice." Halle stars as a stripper who suffers from multiple personality disorder. This film languished for years in development limbo. Eight writers and nine producers, including Halle, were involved in this project. When the film got a release date in 2010, critics raved about Halle's performance – resulting in a Golden Globe nomination for Best Actress. Had it been a weaker year for women roles, Halle might have also captured an Oscar nomination. Her performance was that good.

Watch trailer of the film "Frankie & Alice"
To read more about this prostitute role & other Oscar-winning actresses playing a hooker, please continue perusing
If you know of this actress playing more than one prostitute role, please comment below and let me know! I'll gladly add it to the page here. Also, leave a comment below if the video above has been removed.