Rita Moreno as Anita del Carmen in West Side Story
Best Performance by an Actress in a Supporting Role 1962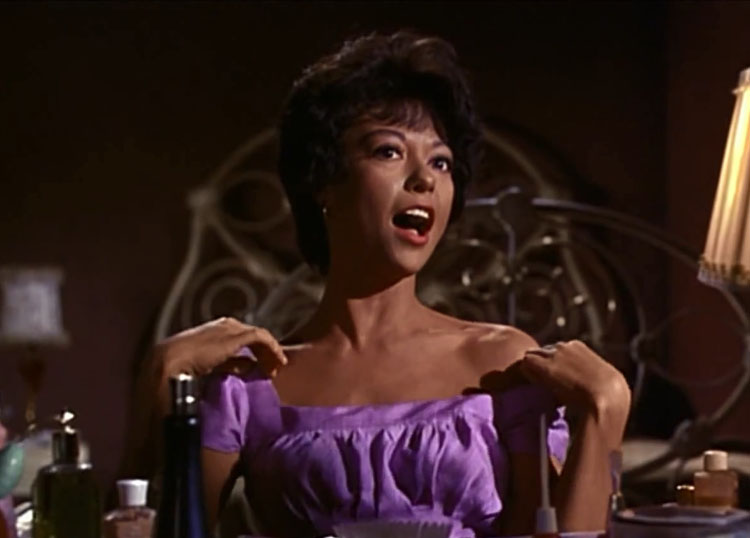 Rita Moreno West Side Story 1962
SEX WORKER ROLE
Dolores Gonzales in Marlowe 1969
Louise in Carnal Knowledge 1971
Rita Capkovic in The Rockford Files 1978 – 1979
Wins Emmy Award For Playing A Prostitute
First Character Is A Stripper. The Other Two Characters Are Prostitutes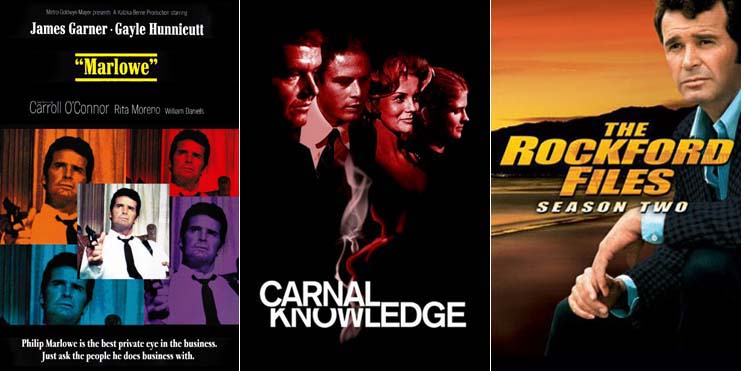 Rita Moreno in Marlowe 1969, Carnal Knowledge 1971 and The Rockford Files 1978 – 1979
Rita Moreno is one of the few Oscar winners to play a hooker on both the big and small screens. It speaks to her tenacity that she could play minor roles and make them into gems.
In "Marlowe," Rita plays showgirl/stripper Dolores Gonzales who helps P.I. Philip Marlowe (James Garner) find a missing person. This movie is infamous because of Rita's provocative strip-tease routine she does at the end of the film.

Watch clip of the film "Marlowe"
In "Carnal Knowledge," Jack Nicholson's character seeks out a prostitute to perform a particular sex act. Rita plays that hooker in this tiny part. This role is so small that she doesn't even receive billing in the movie trailer, and she is an OSCAR winner!

Watch few quick clips of her infamous scene from the trailer of the film "Carnal Knowledge"
The more substantial role was the character of Rita Capkovic in "The Rockford Files." Moreno reunites with her "Marlowe" co-star James Garner. It was a recurring role, as she appeared once every three seasons. This character coincided with the sexual revolution, as Rita (the character) was unapologetic about her chosen profession. Saying, "I do what I do. I'm not going to apologize; I'm not going to explain." She would win an Emmy Award for playing this prostitute role.

Watch this clip from "The Rockford Files" For her efforts in this episode
Rita Moreno would win an Emmy for her performance as a hooker
To read more about this prostitute role & other Oscar-winning actresses playing a hooker, please continue perusing
If you know of this actress playing more than one prostitute role, please tweet to me and let me know! I'll gladly add it to the page here. My Twitter handle is at the top of this page.