Whoopi Goldberg as Oda Mae Brown in Ghost
Best Performance by an Actress in a Supporting Role 1991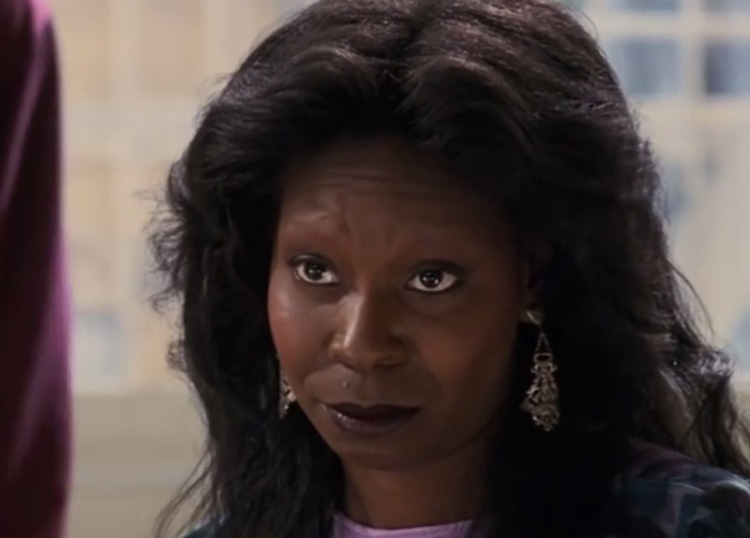 Whoopi Goldberg Ghost 1991
Plays Character That Is Related To The Sex Trade Industry
Rita Rizzoli in Fatal Beauty 1987
Plays Policewoman Going Undercover As A Prostitute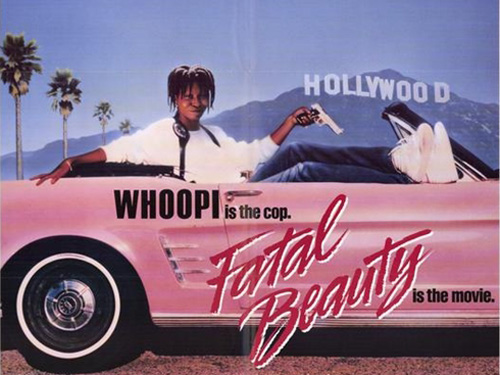 Whoopi Goldberg in Fatal Beauty 1987
Whoopi Goldberg plays a cop pretending to be a prostitute in an undercover sting operation. Complete with the street-walking outfit. Her hooker costume later went up for auction, and sold for an undisclosed sum. For those who dispute that Whoopi DID NOT play a hooker in this film (as she was a cop going undercover as a hooker) answer this. Did she or did she not play a nun in Sister Act? After all in that movie she was a lounge singer who masqueraded as a nun. If you accept that Whoopi did indeed play a Nun in Sister Act, then it is the same that she played a hooker in Fatal Beauty.
Watch clip of the film "Fatal Beauty" below
To read more about this prostitute role & other Oscar actresses playing a hooker pick up
If you know of this actress playing more than one prostitute role please comment below and let me know! I'll gladly add it to the page here. If the video has been removed please leave a comment below to let me know.