Estelle Parsons as Blanche Barrow in Bonnie and Clyde
Best Performance by an Actress in a Supporting Role 1968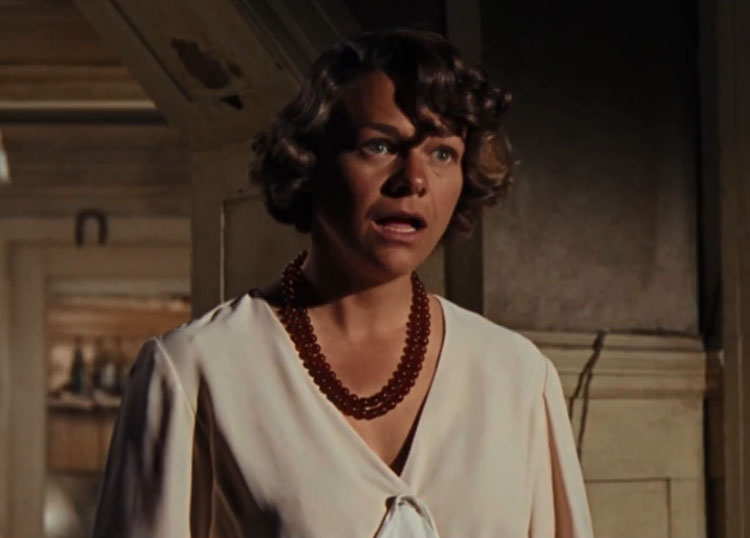 Estelle Parsons Bonnie and Clyde 1968
SEX WORKER ROLE
Streetwalker in Malcolm 1966
Myrtle in The Seven Descents of Myrtle 1968
Tony Nominated For Playing A Prostitute
Both Characters Are Prostitutes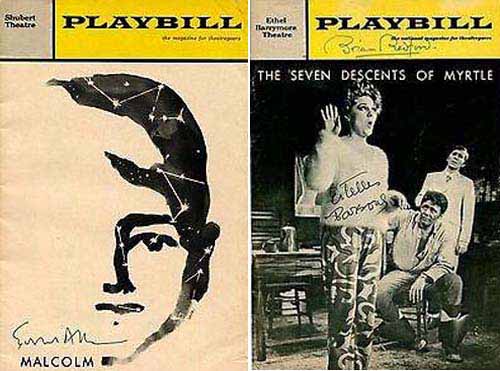 Estelle Parsons in Malcolm 1966 and The Seven Descents of Myrtle 1968
"Malcolm" was a play written by Edward Albee, based on a novel by James Purdy. The gist of the story centers on a young man, waiting for his father to pick him up. He sits on a stoop, as that is where they are supposed to meet. But the father never arrives. In the meantime, the young man encounters a variety of people, while sitting on that stoop. Estelle Parsons plays a range of characters, including several nameless prostitutes who flow in and out of the story.
The more substantial role was the lead in Tennessee Williams's play "The Seven Descents of Myrtle." Estelle plays the title character; a prostitute married to an impotent cross-dresser. Myrtle finds herself in a love triangle between her cross-dresser husband and his multi-racial half-brother. Interesting side note, Estelle appeared in this play when she received her Oscar nomination for "Bonnie & Clyde." The show went dark for Oscar night so Estelle could attend the ceremonies. Despite the publicity surrounding Estelle's Oscar win, the play performed poorly at the box office. The show closed after 29 performances.

Watch trailer of the film adaptation retitled "Last of the Mobile Hot Shots"
with Lynn Redgrave in the role of Myrtle
To read more about this prostitute role & other Oscar-winning actresses playing a hooker, please continue perusing
If you know of this actress playing more than one prostitute role, please comment below and let me know! I'll gladly add it to the page here. Also, leave a comment below if the video above has been removed.