Elizabeth Taylor as Gloria Wandrous in BUtterfield 8
Best Performance by an Actress in a Leading Role 1961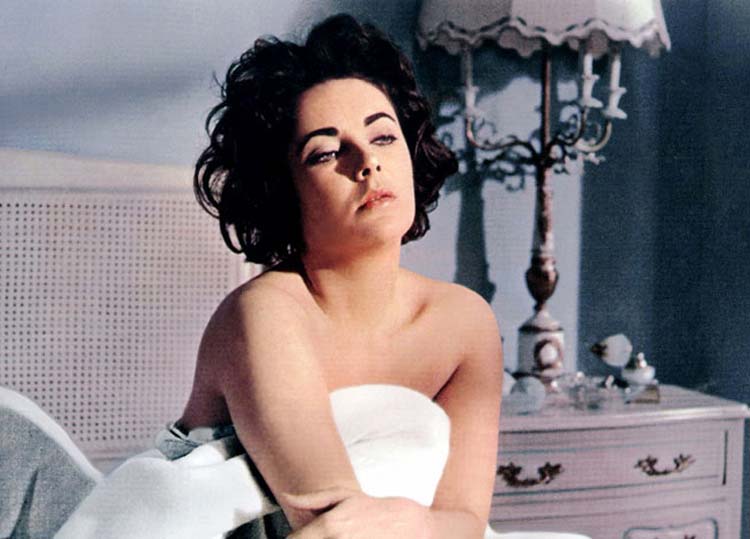 Elizabeth Taylor BUtterfield 8 1961
SEX WORKER ROLE
Wins Oscar For Playing A Prostitute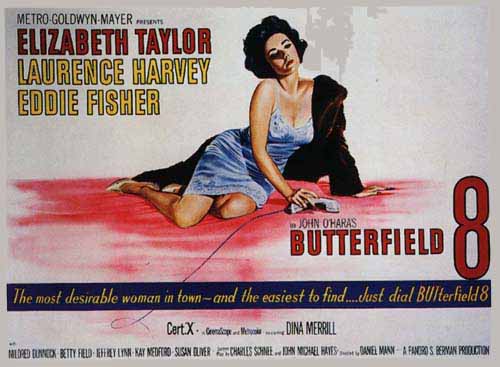 Elizabeth Taylor in BUtterfield 8 1961
1961 was the year of the prostitute. Both the Best Actress and Best Supporting Actress honors went to actors who played a hooker. Also, the Best Picture Oscar got awarded to "The Apartment," which was about a love shack. So 1961 was a banner year for the profession of the sex trade industry. Elizabeth plays Gloria, a prostitute who wants to get out of hooking. While Elizabeth despised the script, she consented to play the part so she could get out of her contract. Ironic that she won an Oscar for it. But in real-life, Elizabeth survived a near-death experience. So she received the sympathy vote. It was such a given that Elizabeth was going to win, the other four nominees in her category didn't even bother to show up for the ceremonies.
Watch clip of the film "BUtterfield 8"
Elizabeth Taylor played more than one hooker role on film.
Go to Elizabeth Taylor Who's Afraid of Virginia Woolf? 1967 to read her other prostitute role.
To read more about this prostitute role & other Oscar actresses playing a hooker pick up
If you know of this actress playing more than one prostitute role, please comment below and let me know! I'll gladly add it to the page here. If the video gets removed, please leave a comment below to let me know.