Shirley Jones as Lulu Baines in Elmer Gantry
Best Performance by an Actress in a Supporting Role 1961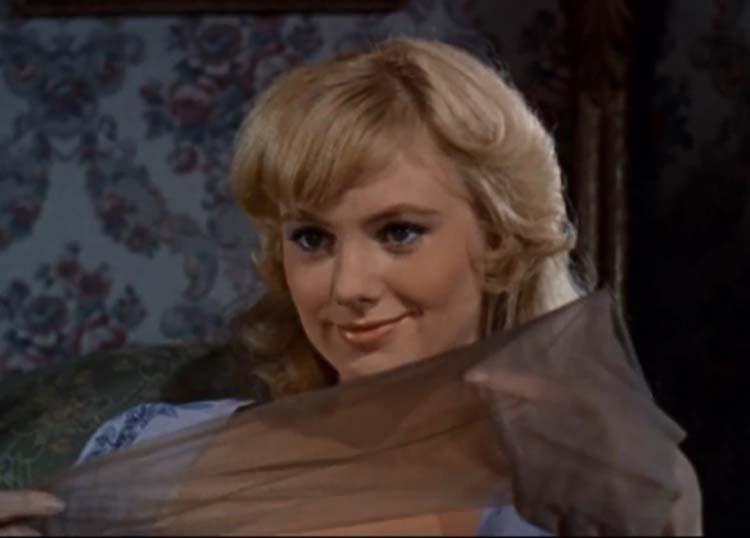 Shirley Jones Elmer Gantry 1961
Wins Oscar For Playing A Prostitute
SEX WORKER ROLE
Jenny in The Cheyenne Social Club 1970
Character Is A Madam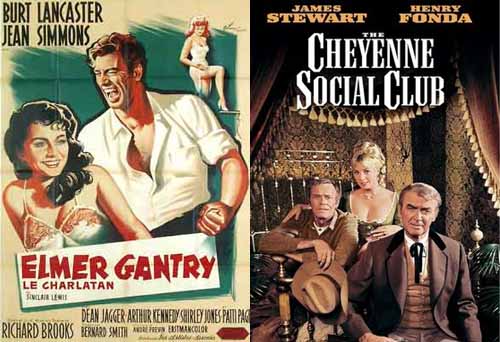 Shirley Jones in Elmer Gantry 1961 and The Cheyenne Social Club 1970
1961 was the year of the prostitute as both the Best Actress and Best Supporting Actress honors went to portrayals of hookers. In "Elmer Gantry," Burt Lancaster plays a fast-talking salesman-turned-preacher. Shirley plays his former girlfriend. She turns to prostitution after their relationship went south. As Lulu Baines, Shirley gave a performance that made casting directors forget about her previous roles as the musical ingenue.

Watch clip of the film "Elmer Gantry"
Eleven years later, Shirley donned the woman of ill repute once again in "The Cheyenne Social Club." Two friends find out one of them has inherited his brother's business. Once they arrive, they are surprised to find out the company is a brothel, run under the supervision of Shirley Jones character Jenny.

Watch clip of the film "The Cheyenne Social Club"
To read more about this prostitute role & other Oscar-winning actresses playing a hooker, please continue perusing
If you know of this actress playing more than one prostitute role, please comment below and let me know! I'll gladly add it to the page here. Also, leave a comment below if the video above has been removed.