Fay Bainter as Belle Massey in Jezebel
Best Performance by an Actress in a Supporting Role 1939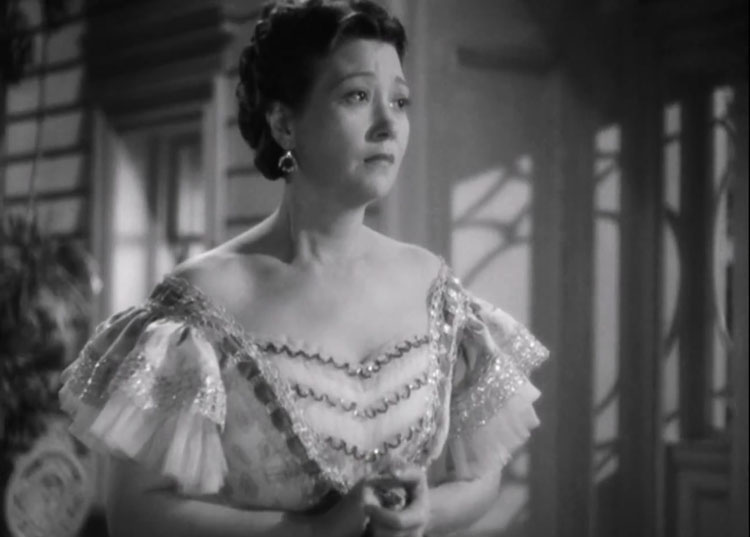 Fay Bainter Jezebel 1939
SEX WORKER ROLE
Character Is A Prostitute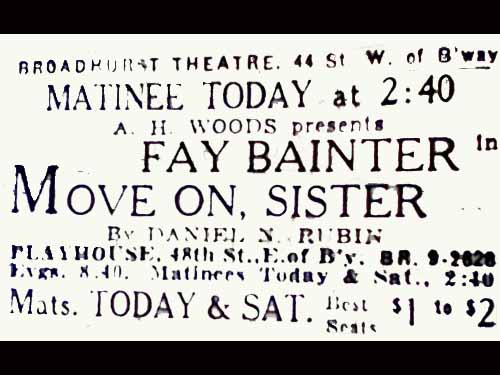 Fay Bainter in Move On, Sister 1933
Fay was the first actress to win nominations in both the lead and supporting actress categories in the same year. Nominated for "White Banners," she lost the Lead Actress Oscar to her "Jezebel" co-star Bette Davis. However, Bainter won the Best Supporting Actress Oscar in that same film. Five years earlier, she played a hooker in the 1933 stage production of "Move On, Sister," written by Daniel N. Rubin. In the play, Fay plays the role of Alice Drave. After her boyfriend terminates their relationship, she turns to prostitution to make a living. Years later, Alice is stunned to learn she has inherited her former boyfriend's entire fortune – worth millions of dollars. The play flopped on Broadway, only lasting one week.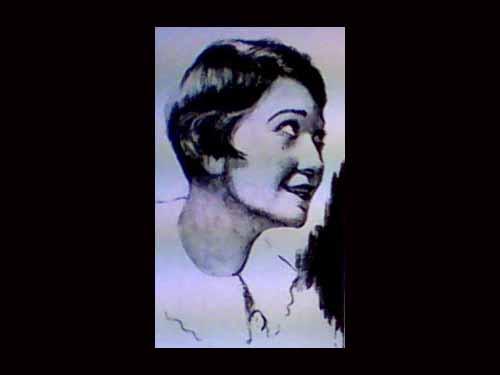 Fay Bainter in Move On, Sister 1933
To read more about this prostitute role & other Oscar actresses playing a hooker pick up
If you know of this actress playing more than one prostitute role, please comment below and let me know! I'll gladly add it to the page here. If the video gets removed, please leave a comment below to let me know.