Patricia Arquette as Olivia Evans in Boyhood
Best Performance by an Actress in a Supporting Role 2015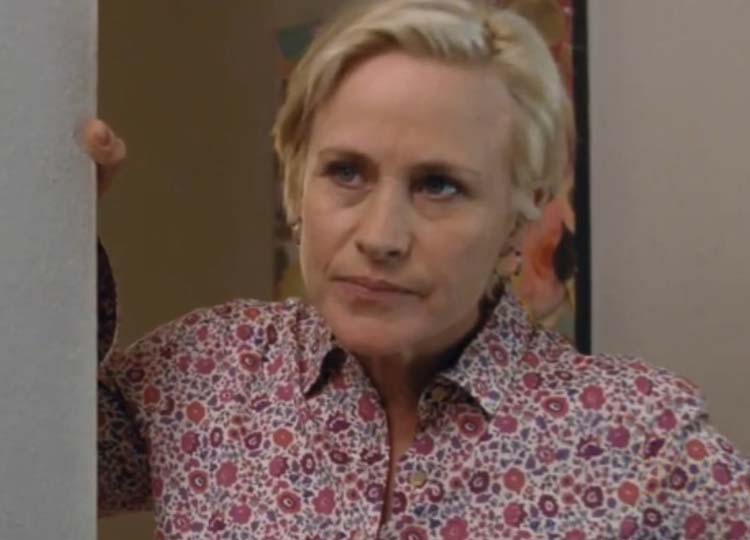 Patricia Arquette Boyhood 2015
SEX WORKER ROLE
Alabama Whitman in True Romance 1993
Renee Madison / Alice Wakefield in Lost Highway 1997
Jeannie Kerns in Law & Order: Special Victims Unit 2012
Two Characters Are Prostitutes. One Character Is A Porn Actress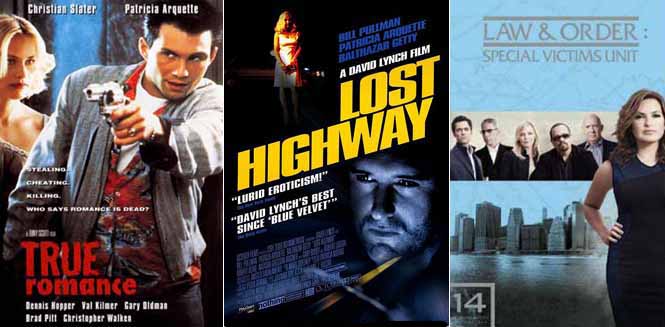 Patricia Arquette
True Romance 1993 – Lost Highway 1997 and Law & Order: Special Victims Unit 2012
Like fellow Oscar winner Rita Moreno, Patricia Arquette has the unique distinction of playing a hooker on both the big and small screen.
In "True Romance," Patricia stars as Alabama Whitman. She is on the run from her pimp after she steals his cocaine. The owners are after her to try and reclaim the coke.

Watch clip of the film "True Romance"
In "Lost Highway," Patricia plays the dual role of Renee Madison / Alice Wakefield. It is a very convoluted plot to explain. But her second character, Alice, is a porn actress.

Watch clip of the film "Lost Highway"
In "Law & Order: Special Victims Unit," she plays an over the hill hooker. In the episode entitled " Dreams Deferred," her character agrees to help cops catch a serial killer targeting streetwalkers.

Watch promo from "Law & Order: Special Victims Unit"
To read more about this prostitute role & other Oscar-winning actresses playing a hooker, please continue perusing
If you know of this actress playing more than one prostitute role, please comment below and let me know! I'll gladly add it to the page here. Also, leave a comment below if the video above has been removed.