Julianne Moore as Alice Howland in Still Alice
Best Performance by an Actress in a Leading Role 2015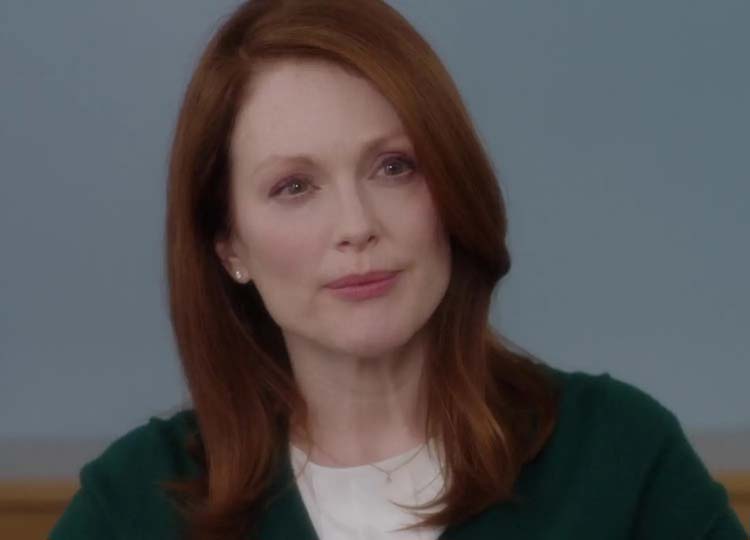 Julianne Moore Still Alice 2015
SEX WORKER ROLE
Maggie "Amber Waves" in Boogie Nights 1997
Oscar Nominated For Playing A Porn Star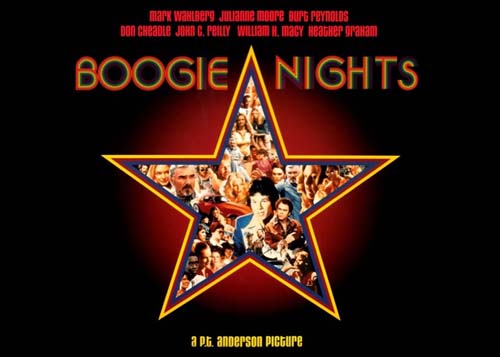 Julianne Moore in Boogie Nights 1997
Prostitutes are paid to have sex. They are called adult performers, or porn stars for short, when it is on camera. In "Boogie Nights," Julianne plays veteran porn actress Amber Waves. She takes Mark Wahlberg's character under her wing. Then proceeds to teach him the ins and outs of the porn industry in more ways than one.
"Boogie Nights" is not the first time Julianne showed skin on film. She also had a memorable nude scene in Robert Altman's "Short Cuts." In 1997 Julianne spoke about appearing nude on film:
"My mother has always said, 'I'd much rather see you naked than dead. It's funny, but it's true. What's really disturbing when you look at a movie is seeing a dead body. But how scary is it to see your daughter walk across a room with no clothes on? Not very. But if you see her shot up a million times or have her head cut off, that's scary."
"You just hope you're in a situation that's safe. I did a nude scene in 'Body of Evidence' that was just awful. I was too young to know better. It was the first time I'd been asked [to get naked] and it turned out to be completely extraneous and gratuitous. Ugh. It was a terrible film and a terrible performance by me. It was about nothing, and I didn't need to be doing it. In this movie, where it was part of what was going on in the movie, it was very carefully handled.
"The same with 'Short Cuts.' There again, it wasn't gratuitous. We were trying to communicate something about marital intimacy and not about sexuality or coyness."

Watch clip of the film "Boogie Nights"
To read more about this prostitute role & other Oscar-winning actresses playing a hooker, please continue perusing
If you know of this actress playing more than one prostitute role, please tweet to me and let me know! I'll gladly add it to the page here. My Twitter handle is at the top of this page.