Alicia Vikander as Gerda Wegener in The Danish Girl
Best Performance by an Actress in a Supporting Role 2016

Alicia Vikander in The Danish Girl 2016
Plays Character That Is Related To The Sex Trade Industry
Katarina in Pure 2009
Character Is A Prostitute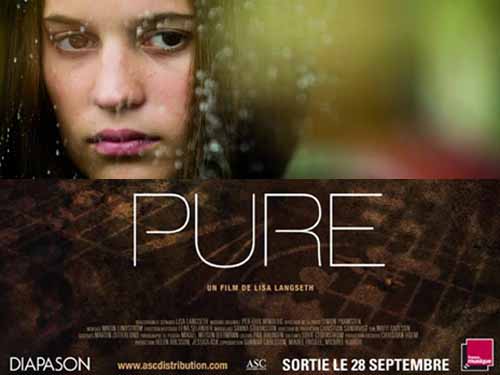 Alicia Vikander in Pure 2009
Alicia would achieve critical acclaim for her spellbinding performance in the film "Pure." She would go on to win her the Swedish Guldbagge Award for Best Actress (the Swedish equivalent of the best actress Oscar.). In the film, Alicia plays a hooker named Katarina. She is from the wrong side of the tracks. By chance, Alicia hears some Mozart played. Something snaps inside of Katarina, and she decides that the world of classical music will be her ticket out of her current dreary existence.
Watch clip of the film "Pure"
To read more about this prostitute role & other Oscar actresses playing a hooker pick up
If you know of this actress playing more than one prostitute role, please comment below and let me know! I'll gladly add it to the page here. If the video gets removed, please leave a comment below to let me know.