Anna Magnani as Serafina Delle Rose in The Rose Tattoo
Best Performance by an Actress in a Leading Role 1956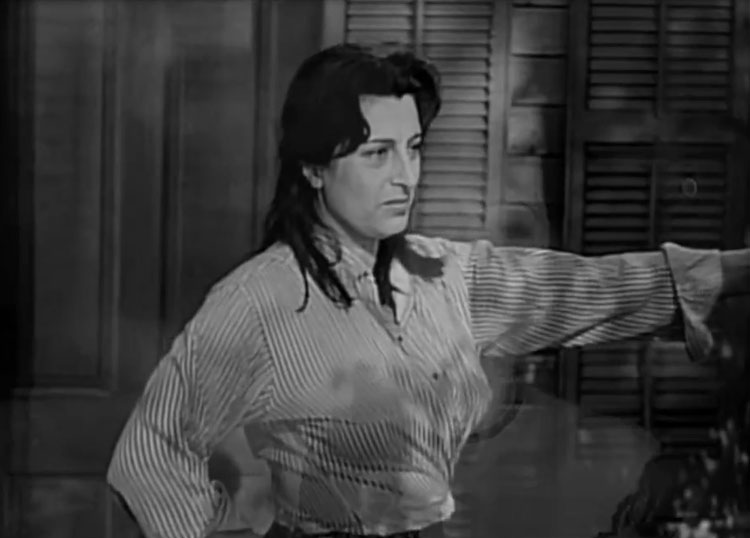 Anna Magnani The Rose Tattoo 1956
SEX WORKER ROLE
Egle in …and the Wild Wild Women 1959
Mamma Roma in Mamma Roma 1962
Both Characters Are Prostitutes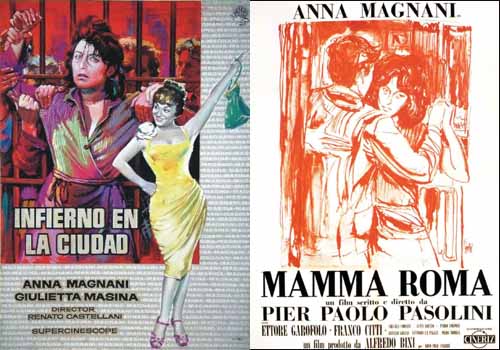 Anna Magnani in …and the Wild Wild Women 1959 and Mamma Roma 1962
Women convicted of prostitution usually end up serving time in prison. That is where we find Anna Magnani in the film "…and the Wild Wild Women." The movie centers on a female convict who enters jail for the first time. She must quickly learn to adapt to her new environment. Her fellow prisoners range from hardened crime veterans to innocent waifs – victims of circumstance. Anna Magnani plays Egle, an experienced former streetwalker who is no shrinking violet.

Watch the trailer of the film "…and the Wild Wild Women" below
Three years later, Anna plays the title character in the film "Momma Roma." After spending years working the streets as a prostitute, Momma Roma has saved enough money to retire from the industry. She promptly buys a new apartment and a fruit stand. She also sends for her son, who relatives raised. But once he arrives, the two immediately butt heads.

Watch clip of the film "Mamma Roma"
To read more about this prostitute role & other Oscar-winning actresses playing a hooker, please continue perusing
If you know of this actress playing more than one prostitute role, please tweet to me and let me know! I'll gladly add it to the page here. My Twitter handle is at the top of this page.