Elizabeth Taylor as Martha in Who's Afraid of Virginia Woolf?
Best Performance by an Actress in a Leading Role 1967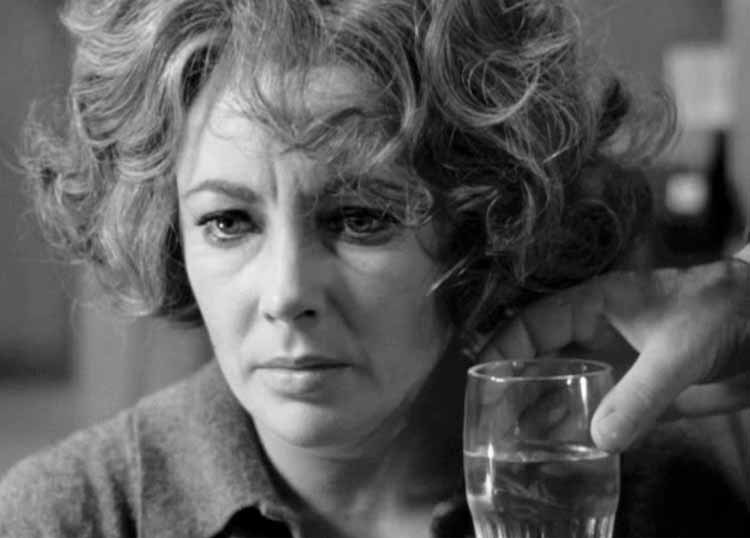 Elizabeth Taylor Who's Afraid of Virginia Woolf? 1967
SEX WORKER ROLE
Leonora in Secret Ceremony 1968
Madam Conti in North and South 1985
First Character Is A Prostitute. The Second Character Is A Madam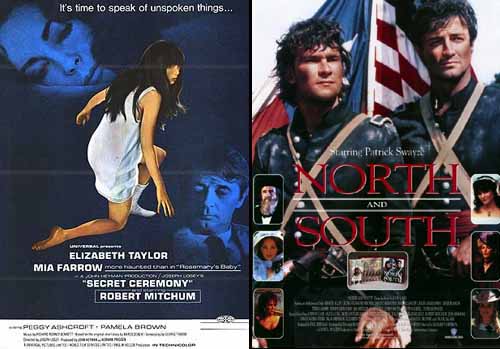 Elizabeth Taylor in Secret Ceremony 1968 and North and South 1985
Elizabeth Taylor has won two Oscars. Her first Oscar win was for playing a prostitute in "BUtterfield 8," discussed earlier in this chapter. But her second hooker role was for "Secret Ceremony." As a prostitute, she is still mourning the death of her daughter. Enter Mia Farrow, a mystery woman who bears a striking resemblance to her deceased child. Mia's character has also suffered the loss of a loved one – the death of her mother, who looks a lot like Liz Taylor's character. The two women quickly bond as they move into a mother-daughter relationship. The arrival of the daughter's stepfather complicates matters among this trio.

Watch the trailer of the film "Secret Ceremony"
In the 1980s, Liz would pop up in the odd made-for-television movie. "North and South" was the typical big-budgeted blockbuster mini-series television executives would produce. Newer TV faces would be in the lead, while older stars of yesteryear got relegated to supporting and cameo roles. Here Liz played Madam Conti, who ran the local bordello. It was strictly a cameo, and it took Liz only one day to film her two scenes.
Watch a scene from the mini-series "North and South"
Elizabeth Taylor won her first Oscar for playing a hooker on film.
Go to Elizabeth Taylor BUtterfield 8 1961 to read her Oscar winning prostitute role.
To read more about this prostitute role & other Oscar-winning actresses playing a hooker, please continue perusing
If you know of this actress playing more than one prostitute role, please tweet to me and let me know! I'll gladly add it to the page here. My Twitter handle is at the top of this page.