Olivia de Havilland as Catherine Sloper in The Heiress
Best Performance by an Actress in a Leading Role 1950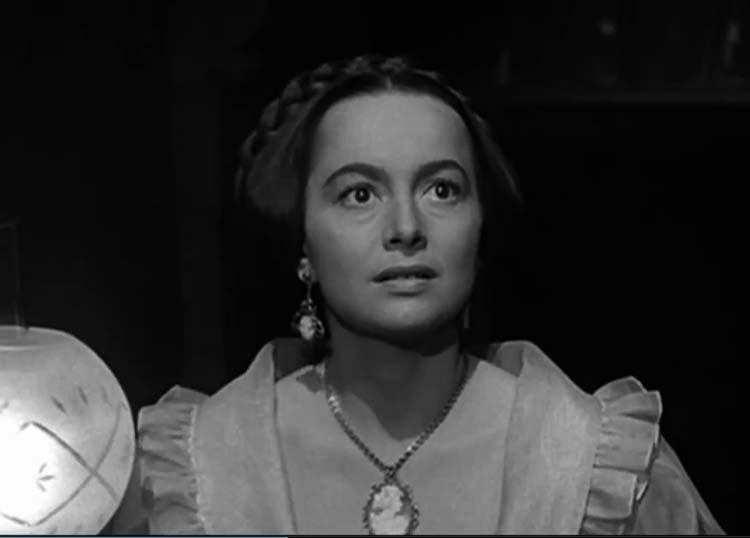 Olivia de Havilland The Heiress 1950
SEX WORKER ROLE
Arabella Bishop in Captain Blood 1936
Plays Character Sold Into Slavery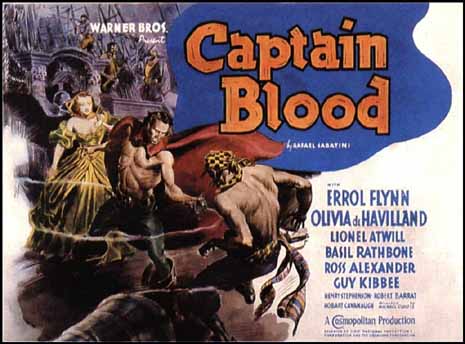 Olivia de Havilland in Captain Blood 1935
Based on the adventure novel by Rafael Sabatini, "Captain Blood" stars Errol Flynn as the title character. He is a swashbuckling Irish doctor, soldier, and sailor. After he is falsely convicted of a crime, Blood finds himself banished to the West Indies and sold into slavery. Governor's daughter Arabella Bishop, played by de Havilland, purchases Blood to be part of her slave workforce. Soon Blood goes from enslaved person to the compound's doctor to escaping and becoming a pirate. Events cause Arabella Bishop to be taken prisoner and sold as an enslaved person to Captain Blood! Thus the tables are turned, and now Arabella is Captain Blood's property.

Watch clip of the film "Captain Blood"
To read more about this prostitute role & other Oscar-winning actresses playing a hooker, please continue perusing
If you know of this actress playing more than one prostitute role, please tweet to me and let me know! I'll gladly add it to the page here. My Twitter handle is at the top of this page.