Susan Hayward as Barbara Graham in I Want to Live!
Best Performance by an Actress in a Leading Role 1959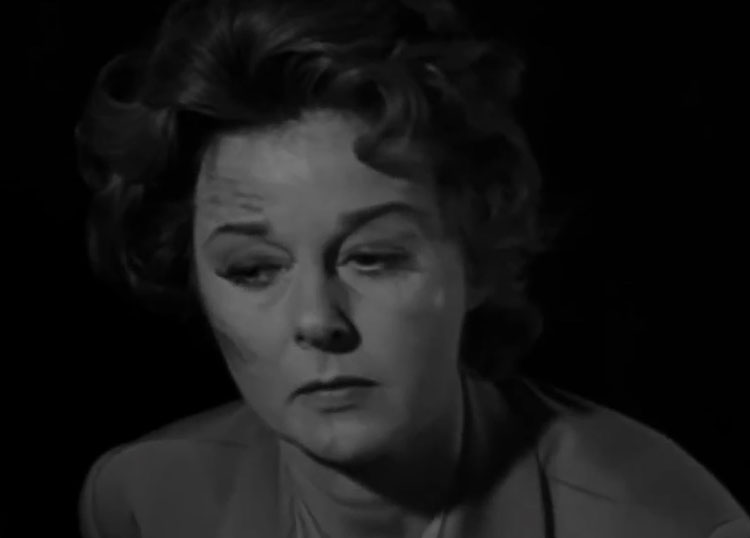 Susan Hayward I Want to Live 1959
Wins Oscar For Playing A Prostitute
SEX WORKER ROLE
June Goffe in Deadline at Dawn 1946
Ada Gillis in Ada 1961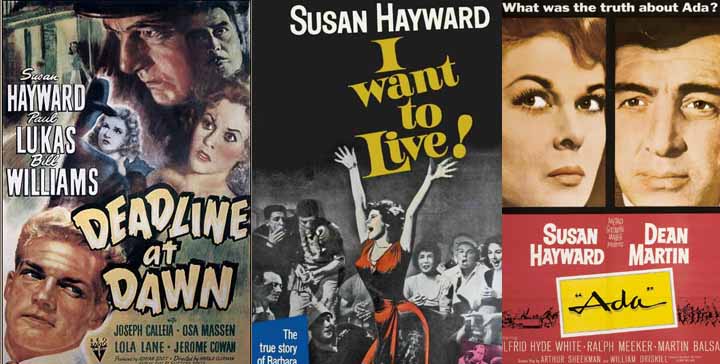 Susan Hayward in Deadline at Dawn 1946, I Want to Live 1959 and Ada 1961
"Deadline at Dawn" is one of those film noirs not given the praise it deserves, which is a shame because it is a gem. The only reason this movie gets shown at all is that Susan Hayward was the female lead. If it weren't for her, this movie would be sitting in a vault. Hayward plays a taxi dancer (a dancer for men to hire). She meets up with a sailor who is on leave. A series of events causes her to help him return a large amount of money before dawn, hence the title.

Watch clip of the film "Deadline at Dawn"
Susan Hayward had won an Oscar for playing the real-life prostitute Barbara Graham. She was nicknamed Bloody Babs by the press and sentenced to death for the murder of Mabel Monohan.

Watch clip of the film "I Want To Live!"
Two years after her Oscar win, Susan played another hooker – the protagonist in the movie "Ada," based on the book "Ada Dallas" by Wirt Williams. She begins as a prostitute who later marries a politician. Soon afterward, she winds up becoming the acting Governor of the state! Despite the prostitution angle, this is a significant part. So you can see why Susan wanted to play this character.

Watch trailer of the film "Ada"
To read more about this prostitute role & other Oscar-winning actresses playing a hooker, please continue perusing
If you know of this actress playing more than one prostitute role, please comment below and let me know! I'll gladly add it to the page here. Also, leave a comment below if the video above has been removed.