Kathy Bates as Annie Wilkes in Misery
Best Performance by an Actress in a Leading Role 1991

Kathy Bates Misery 1991
SEX WORKER ROLE
Prostitute in Shadows and Fog 1991
Madame Peloux in Cheri 2009
Both Characters Are Prostitutes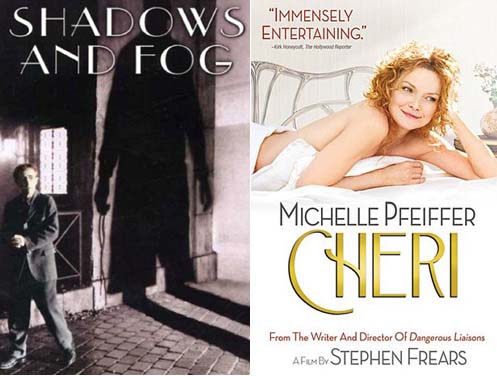 Kathy Bates in Shadows and Fog 1991 and in Cheri 2009
In Woody Allen's "Shadows and Fog," Kathy has a small throwaway role. She, Jodie Foster, and Lily Tomlin play hookers in a house of ill repute.

Watch a clip the film "Shadows and Fog"
Her character in the film "Cheri" is a much more substantial role. Kathy plays a famous French courtesan, aka a prostitute. She decides to set up her son with an equally glamorous prostitute. All so he can learn about love and sex from a pro. She doesn't realize that she has inadvertently set up a love affair that will continue for years to come.
While promoting this film, Kathy stated her support for legalizing sex work. Saying:
"For health reasons, it would be better for people to enjoy those pleasures."

Kathy Bates Discusses Playing A Courtesan In "Cheri"
To read more about this prostitute role & other Oscar-winning actresses playing a hooker, please continue perusing
If you know of this actress playing more than one prostitute role, please tweet to me and let me know! I'll gladly add it to the page here. My Twitter handle is at the top of this page.