Reese Witherspoon as June Carter Cash in Walk the Line
Best Performance by an Actress in a Leading Role 2006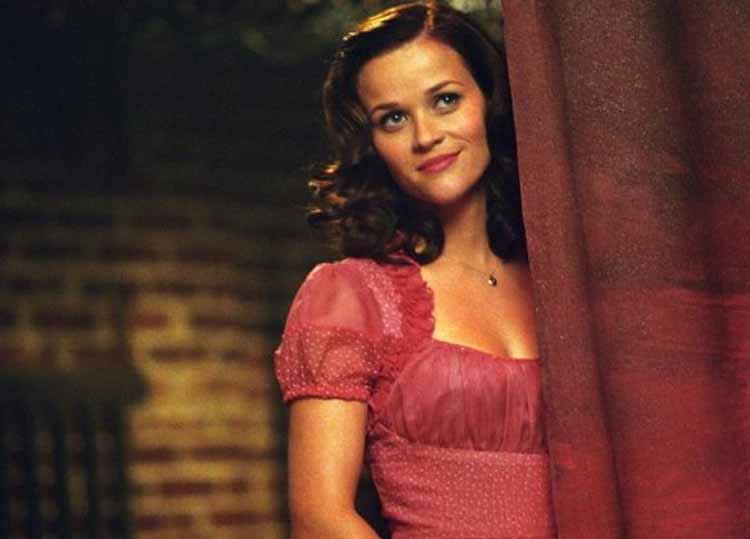 Reese Witherspoon Walk the Line 2006
Plays Character That Is Related To The Sex Trade Industry
Becky Sharp in Vanity Fair 2004
Character Is A Prostitute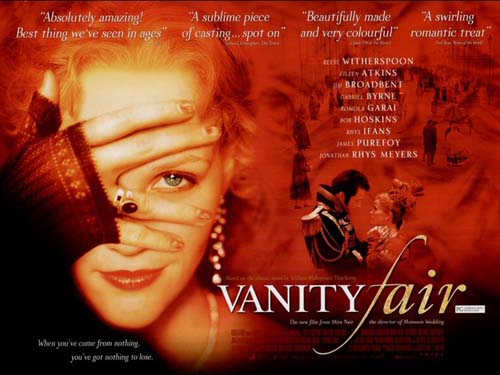 Reese Witherspoon in Vanity Fair 2004
William Makepeace Thackeray's novel "Vanity Fair" has been filmed several times for both the big and small screen. Reese Witherspoon is the most recent actress to play the part. The story chronicles the rise in social circles of Becky Sharp in the Victorian era. The story starts with Becky as a poor waif in a boarding school where her father teaches. Hungry for a better life, Becky climbs the ladder of respectability. From governess to a full-fledged society wife. Her eye laser-focused on achieving wealth through marriage. Living the lavish lifestyle, she has always dreamed of having. Alas, it all comes crashing down. Soon Becky winds up working as a casino dealer in Germany. But they are not just dealers, but prostitutes as well. Will, a new man, rescue Becky from this life she now finds herself stuck-in?
Watch scene from the film "Vanity Fair"
To read more about this prostitute role & other Oscar actresses playing a hooker pick up
If you know of this actress playing more than one prostitute role, please comment below and let me know! I'll gladly add it to the page here. If the video gets removed, please leave a comment below to let me know.