Beatrice Straight as Louise Schumacher in Network
Best Performance by an Actress in a Supporting Role 1977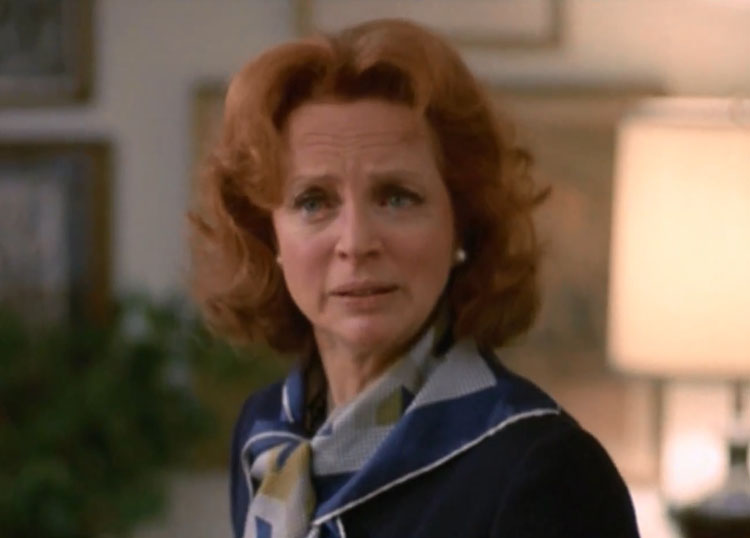 Beatrice Straight Network 1978
Plays Character That Is Related To The Sex Trade Industry
Mrs. Toothe in Everything in the Garden 1967
Character Is A Madam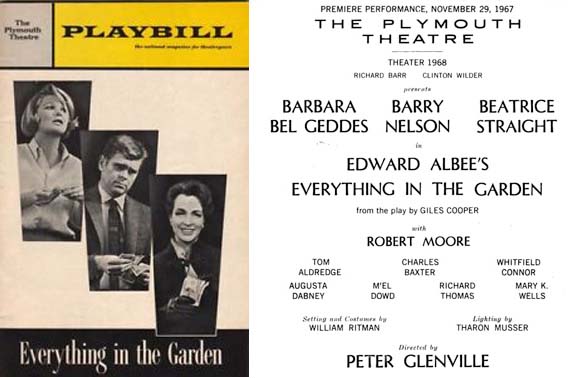 Beatrice Straight in Everything in the Garden 1967
Beatrice Straight still holds the record for the briefest screen time ever to win an Oscar. Five minutes. But she has played other roles that have lasted longer. Everything in the Garden is a play by Giles Cooper. After its debut in London, Edward Albee adapted the play for an American audience. That version had its Broadway debut in 1967. Running 84 performances. The play focuses on a suburban couple, Jenny and Richard. Both wish they had more disposable money at their discretion. Enter Mrs. Toothe, played by Beatrice Straight. She is a madam and tells housewife Jenny she could work for her, turning tricks in the afternoon. Will Jenny accept Mrs. Toothe's offer? No clips are available on-line of "Everything in the Garden"
Honorable Mention: Played the role of Blanche du Bois in A Streetcar Named Desire on tour in 1969.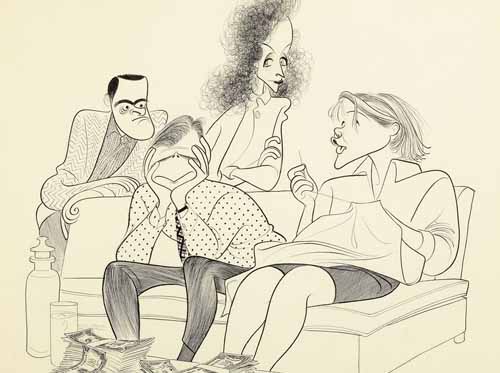 Al Hirschfeld Cast Drawing Of Everything in the Garden 1969 From Left To Right:
Barry Nelson, Robert Morse Beatrice Straight and Barbara Bel Geddes
To read more about this prostitute role & other Oscar actresses playing a hooker pick up
If you know of this actress playing more than one prostitute role please comment below and let me know! I'll gladly add it to the page here. If the video has been removed please leave a comment below to let me know.