Faye Dunaway as Diana Christensen in Network
Best Performance by an Actress in a Leading Role 1977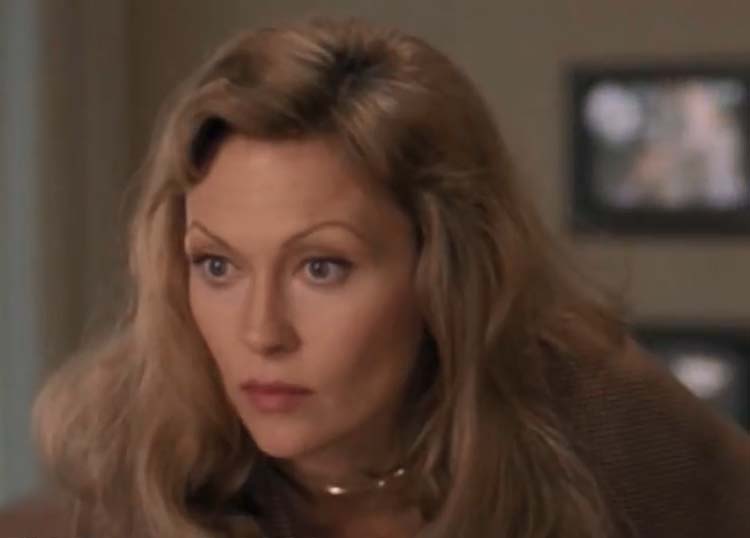 Faye Dunaway Network 1977
SEX WORKER ROLE
Kate Elder in Doc 1971
Lil Hutton in Beverly Hills Madam 1986
Thais in Scorchers 1991
First & Last Character Is A Prostitute. The Second Character Is A Madam

Faye Dunaway in Doc 1971 Beverly Hills Madam 1986 and Scorchers 1991
Stacy Keach plays the title character in this western entitled "Doc." During a poker game, he wins a hooker named Kate, played by Faye Dunaway. To Doc's dismay, he discovers she is a very popular prostitute. A fact Kate is very proud to proclaim. Eventually, Doc whisks her away to a remote area so they can be man and wife. She seems content with her new life but now wants a child. However, raising a family wasn't what Doc had in mind.

Watch clip of the film "Doc"
In "Beverly Hills Madam," Faye plays an ultra-rich bitch running a high-class escort service catering to the wealthiest and most powerful men in the world. It was a typical 80s glamour splashed Dynasty type TV Movie.

Watch clip of the film "Beverly Hills Madam"
"Scorchers" is a movie adapted from a play of the same name. A small Cajun town celebrates the wedding of an off-beat couple, with various characters drifting in and out of their wedding plans. Faye Dunaway plays the town hooker, Thais, embroiled in a love triangle with the bride's cousin.

Watch clip of the film "Scorchers"
Honorable mention. Faye has also appeared on-stage in "A Streetcar Named Desire." She played the iconic role of Blanche DuBois.
To read more about this prostitute role & other Oscar-winning actresses playing a hooker, please continue perusing
If you know of this actress playing more than one prostitute role, please tweet to me and let me know! I'll gladly add it to the page here. My Twitter handle is at the top of this page.