Alice Brady as Molly O'Leary for In Old Chicago
Best Performance by an Actress in a Supporting Role 1938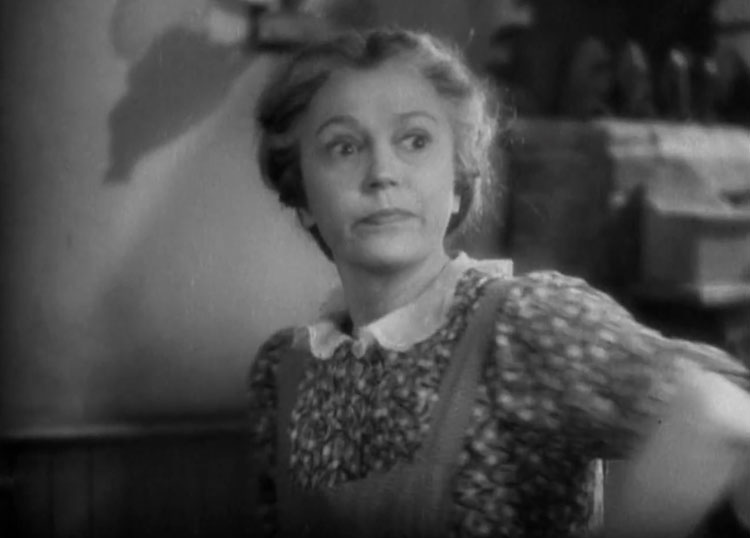 Alice Brady In Old Chicago 1938
Plays Character That Is Related To The Sex Trade Industry
Laura Sargent in A Most Immoral Lady 1929
Character Is A Con-Artist And Prostitute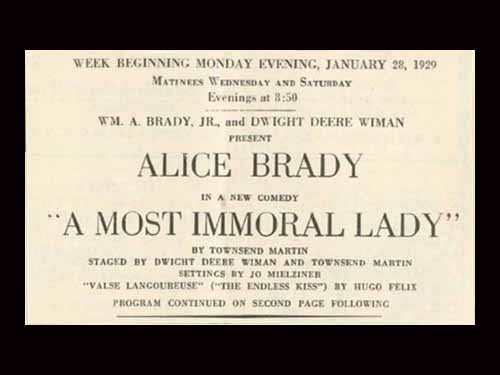 Alice Brady in A Most Immoral Lady 1929
In the 1929 Broadway play A Most Immoral Lady; Alice Brady would play a female con artist. Her character, Laura Sargent, would lure wealthy men to her apartment. Then get them into a compromising position. Afterwards her male partner in crime would blackmail the rich husband for their silence. This was later made into a movie in the same year, using the same title. Unfortunately no clips are available on the web.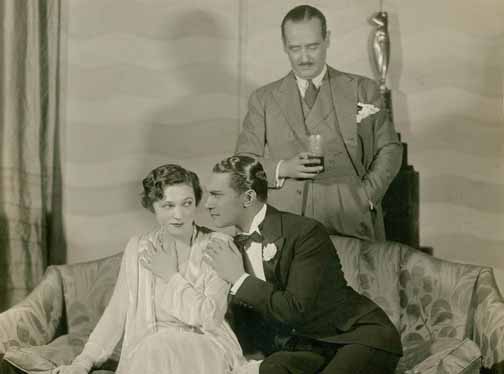 Alice Brady On Broadway In A Most Immoral Lady 1929
To read more about this prostitute role & other Oscar actresses playing a hooker pick up
If you know of this actress playing more than one prostitute role please comment below and let me know! I'll gladly add it to the page here. If the video has been removed please leave a comment below to let me know.