Alice Brady as Molly O'Leary for In Old Chicago
Best Performance by an Actress in a Supporting Role 1938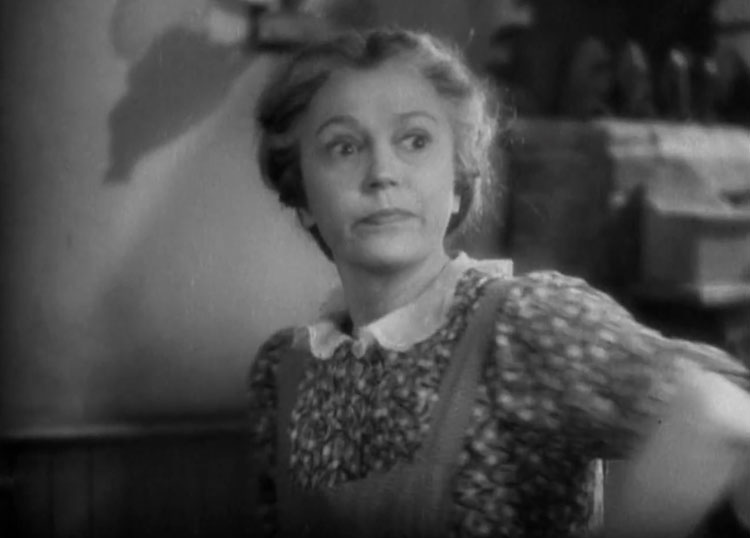 Alice Brady In Old Chicago 1938
SEX WORKER ROLE
Laura Sargent in A Most Immoral Lady 1929
Character Is A Con-Artist And Prostitute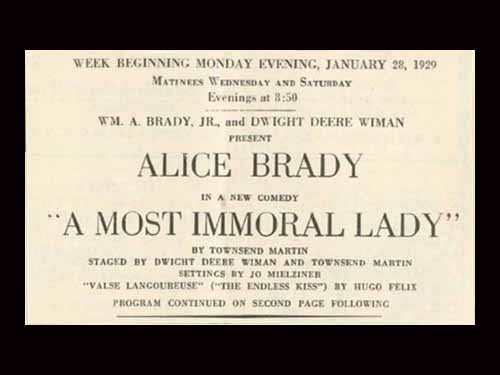 Alice Brady in A Most Immoral Lady 1929
The 1929 Broadway play "A Most Immoral Lady" stars Brady as a female con artist. She and her male partner have perfected a scam that keeps them rolling in the money. Her character, Laura Sargent, lures wealthy men to her apartment. By getting these men into a compromising position, her male criminal partner would blackmail these rich husbands for their silence. For some odd reason, the stage play was rushed into film production (using the same title) for a theatrical release in the same year. The cinematic version starred Leatrice Joy as Laura Sergeant. Unfortunately, the showings of this movie on television are nonexistent.
To read more about this prostitute role & other Oscar-winning actresses playing a hooker, please continue perusing
If you know of this actress playing more than one prostitute role, please tweet to me and let me know! I'll gladly add it to the page here. My Twitter handle is at the top of this page.