Diane Keaton as Annie Hall in Annie Hall
Best Performance by an Actress in a Leading Role 1978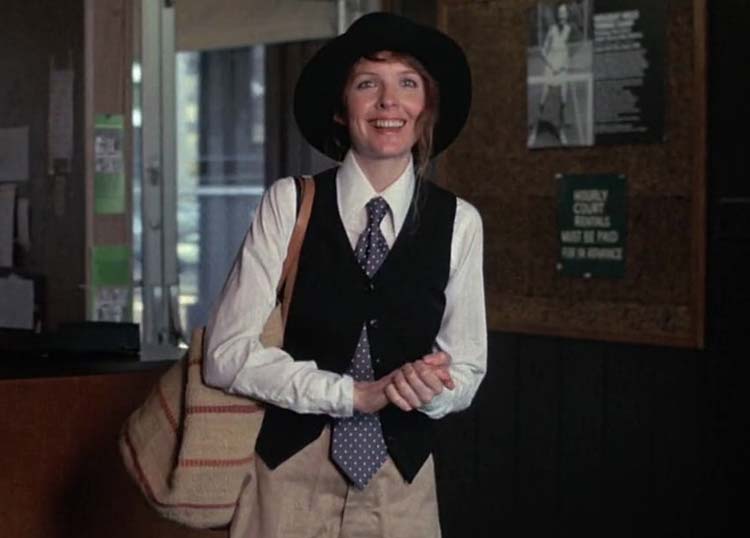 Diane Keaton Annie Hall 1978
SEX WORKER ROLE
Theresa Dunn in Looking For Mr. Goodbar 1977
Character Receives Payment For Sexual Services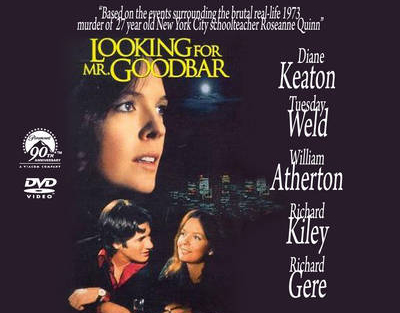 Diane Keaton in Looking For Mr. Goodbar 1977
This film was an adaptation of a novel of the same name – the book fictionalizing the real-life murder of New York City schoolteacher Roseann Quinn. Here Diane Keaton plays Theresa Dunn. During the day, she is a compassionate teacher of deaf children. But she is an intense party player at night – searching the bars for her nightly hook-up. Her apartment becomes a revolving door for men, so much so that some men leave money on her bedside table. Convinced she is a prostitute. When Theresa sees the money, she can't help but laugh as she previously had fantasies about being a hooker. Sadly, at the movie's end, she pays the ultimate price with her final anonymous hook-up.

Watch clip of the film "Looking For Mr. Goodbar"
To read more about this prostitute role & other Oscar-winning actresses playing a hooker, please continue perusing
If you know of this actress playing more than one prostitute role, please tweet to me and let me know! I'll gladly add it to the page here. My Twitter handle is at the top of this page.