Barbra Streisand as Fanny Brice in Funny Girl
Best Performance by an Actress in a Leading Role 1969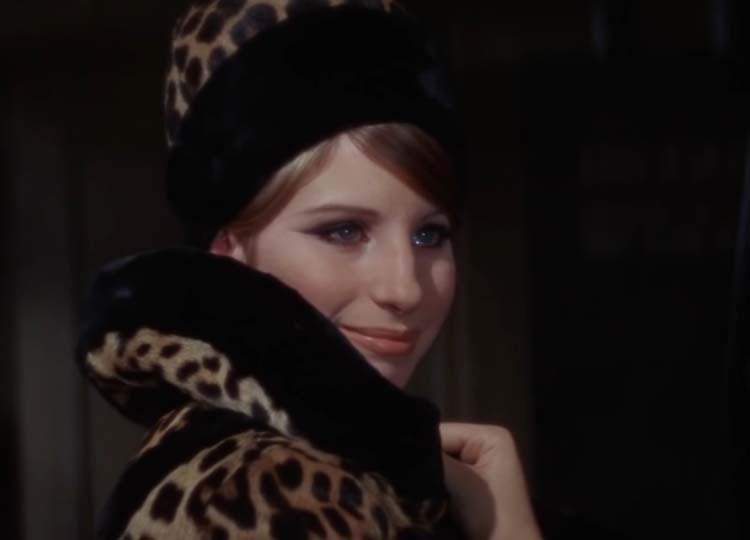 Barbra Streisand Funny Girl 1969
Tied With
Katharine Hepburn as Eleanor of Aquitaine in The Lion in Winter
SEX WORKER ROLE
(for Barbra Streisand)
Doris in The Owl and the Pussycat 1970
Henrietta Robbins in For Pete's Sake 1974
Claudia Draper in Nuts 1987
All Three Characters Are Prostitutes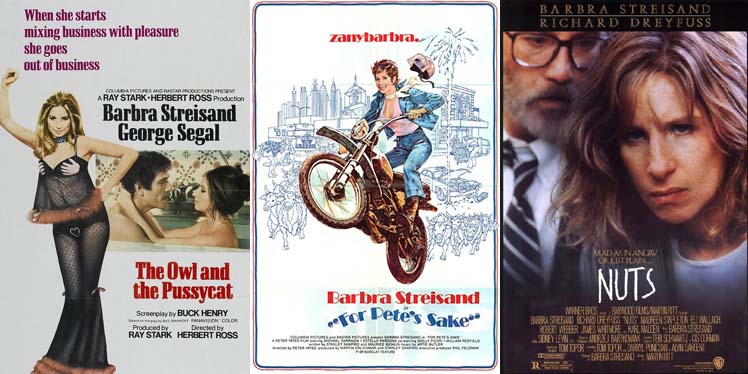 Barbra Striesand in The Owl and the Pussycat 1970, For Pete's Sake 1974 and Nuts 1987
For Katharine Hepburn's four Oscar wins go here. For Barbra Streisand, she has made 19 feature films. Three of which were roles as a prostitute.
As Doris, the hooker in "The Owl and the Pussycat," her character is thrown with George Segal's character. This mismatched pair finds themselves homeless and forced to share an apartment. As expected, sparks fly, and love blossoms.

Watch clip of the film "The Owl and the Pussycat"
"For Pete's Sake" finds Barbra as a supportive housewife. Her husband needs $3,000 for a stock market tip that is a sure bet. She borrows money from a loan shark. When her character cannot repay back the money, the loan gets sold to a white slavery ring. Thus Barbra's character is forced to turn tricks to pay off the debt one John at a time.

Watch the trailer of the film "For Pete's Sake"
While both those films were comedies, Barbra took a dramatic turn as Claudia Draper in "Nuts." She plays a $500-an-hour high-class call girl. Claudia kills one of her johns in self-defense. Was she Nuts, as the title suggests? Or is this a calculated attempt to escape a murder rap?

Watch the trailer of the film "Nuts"
To read more about this prostitute role & other Oscar-winning actresses playing a hooker, please continue perusing
If you know of this actress playing more than one prostitute role, please tweet to me and let me know! I'll gladly add it to the page here. My Twitter handle is at the top of this page.