Marisa Tomei as Mona Lisa Vito in My Cousin Vinny
Best Performance by an Actress in a Supporting Role 1993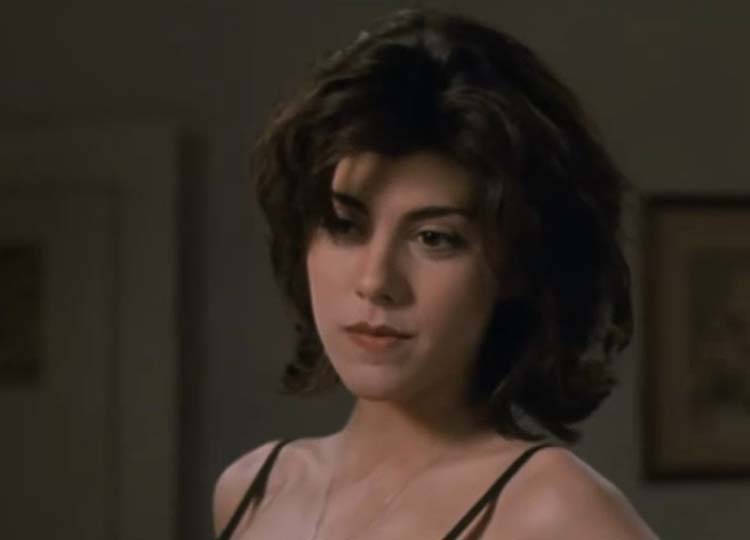 Marisa Tomei My Cousin Vinny 1993
SEX WORKER ROLE
Dorita Evita Perez in The Perez Family 1995
Cassidy The Wrestler 2008
Oscar Nominated For Playing A Stripper/Lap Dancer
First Character Is A Prostitute. The Second Character Is A Stripper/Lap Dancer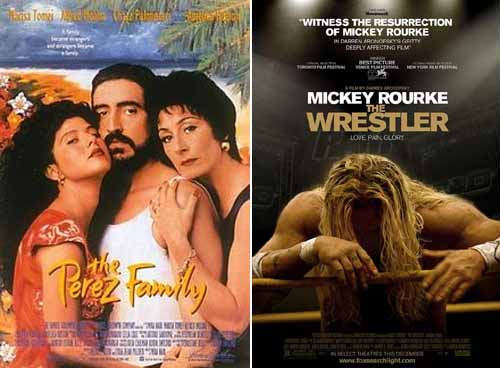 Marisa Tomei in The Perez Family 1995 and The Wrestler 2008
This movie focuses on a group of Cuban refugees arriving in America to seek a better life. Coincidentally everyone discovers they all share the same surname – Perez. Realizing they have a better shot for American status as an entire family, the group pretends they are all related. Once they reach customs, the group does nothing to dissuade officials that they are not a family. Marisa plays Dorita Evita Perez, a former prostitute looking to make a better life in America.

Watch clip of the film "The Perez Family"
Since her role in "The Perez Family," Marisa has been building a career as a versatile character actress. Since her first Oscar win, she would receive two additional Oscar nominations. Her last was for playing an aging stripper in "The Wrestler." Not only would she have to perform striptease scenes, but she would also have a topless scene.

Watch clip of the film "The Wrestler"
To read more about this prostitute role & other Oscar-winning actresses playing a hooker, please continue perusing
If you know of this actress playing more than one prostitute role, please tweet to me and let me know! I'll gladly add it to the page here. My Twitter handle is at the top of this page.