Jodie Foster as Clarice Starling in The Silence of the Lambs
Best Performance by an Actress in a Leading Role 1992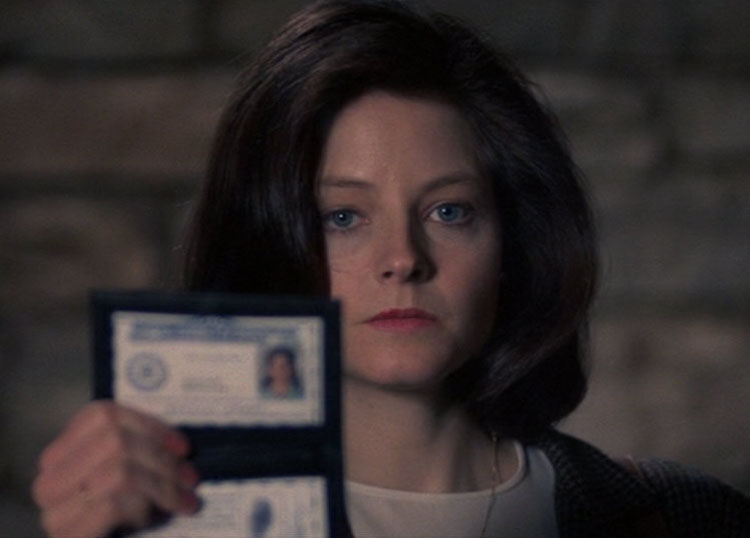 Jodie Foster The Silence of the Lambs 1992
Plays Character That Is Related To The Sex Trade Industry
Tallulah in Bugsy Malone 1976
Prostitute in Shadows and Fog 1991
First Character Is A Gun Moll. Second Character Is A Prostitute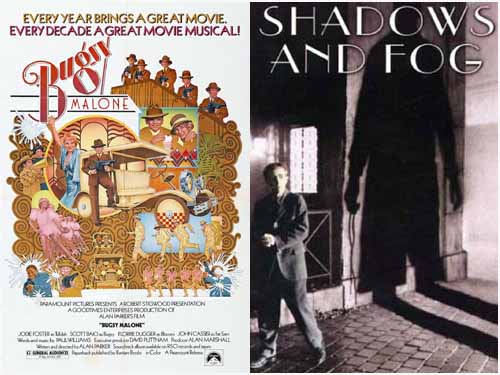 Jodie Foster in Bugsy Malone 1976 and Shadows and Fog 1991
Her follow-up film after Taxi Driver was Bugsy Malone. This re-telling of the classic gangster story was done with an all-teen cast. Jodie plays Tallulah, the gun moll to crime boss Fat Sam. She is also a star chanteuse and the former flame of Bugsy Malone.

Watch Clip of "Bugsy Malone"
Flash forward 15 years. Two times Jodie Foster has won the Oscar. Two times she has played a prostitute on screen. The first time was already discussed in her first Oscar win for The Accused. The second time was for the film Shadows and Fog directed by Woody Allen. It is not like Jodie sought out to play a hooker again. When actors sign on to act in a Woody Allen film, they have no idea what the part is. They receive no script, no breakdown, not even the characters name. They just show up on set and find out. Jodie signed on to this film strictly for the opportunity to work with Woody Allen. This role amounts to nothing more than a cameo, as the part was very small.
Watch Clip of "Shadows And Fog"
Jodie Foster has been nominated for an Oscar for playing a hooker on film.
Go to Jodie Foster The Accused 1989 to read her Oscar nominated prostitute role.
To read more about this prostitute role & other Oscar actresses playing a hooker pick up
If you know of this actress playing more than one prostitute role please comment below and let me know! I'll gladly add it to the page here. If the video has been removed please leave a comment below to let me know.