Natalie Portman as Nina Sayers in Black Swan
Best Performance by an Actress in a Leading Role 2011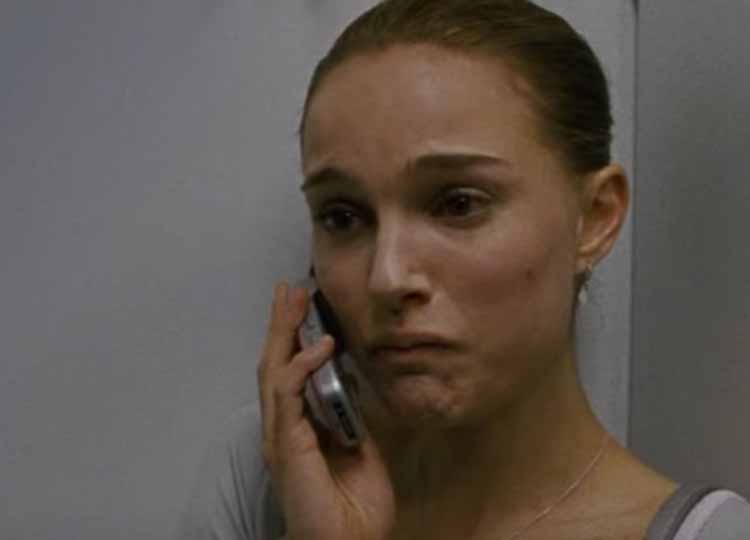 Natalie Portman Black Swan 2011
SEX WORKER ROLE
Alice Ayres / Jane Jones in Closer 2004
Oscar Nominated For Playing A Stripper/Lap Dancer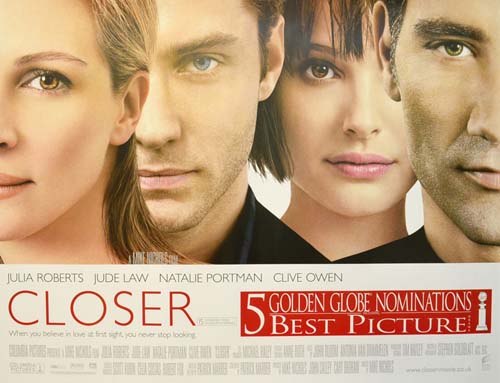 Natalie Portman in Closer 2004
Natalie Portman plays Alice Ayres. She is an American stripper who has just arrived in London looking for work. Alice does private lap-dances, plus a bit more, for cash. She later gets entangled with both the male characters in this film played by Jude Law and Clive Owen.
The NY Times would write about Natalie's performance:
".. the tough-yet-vulnerable stripper is worse than a cliché, and Natalie Portman bravely tackles the acrobatic challenge of simultaneously inviting and deflecting the audience's prurient, fascinated gaze. Her soft, wobbly features emphasize Alice's childishness, making her performance both the most sympathetic in "Closer" and the most troubling. She awakens a queasy protective impulse, a fantasy of rescue that is all the more powerful for being confused."

Watch clip of the film "Closer"
To read more about this prostitute role & other Oscar-winning actresses playing a hooker, please continue perusing
If you know of this actress playing more than one prostitute role, please comment below and let me know! I'll gladly add it to the page here. Also, leave a comment below if the video above has been removed.