Octavia Spencer as Minny Jackson in The Help
Best Performance by an Actress in a Supporting Role 2012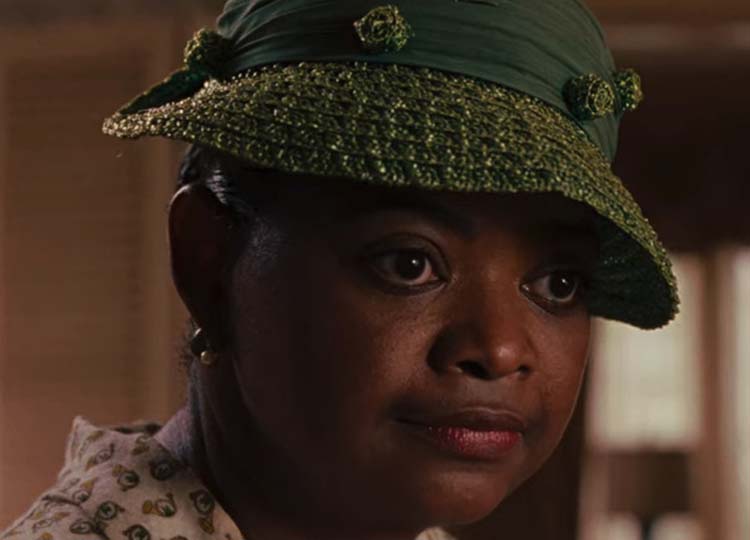 Octavia Spencer The Help 2012
SEX WORKER ROLE
Opal in Bad Santa 2003 & Bad Santa II 2016
Aunt Honey in Get On Up 2014
First Character Is A Prostitute. Second Character Runs A Brothel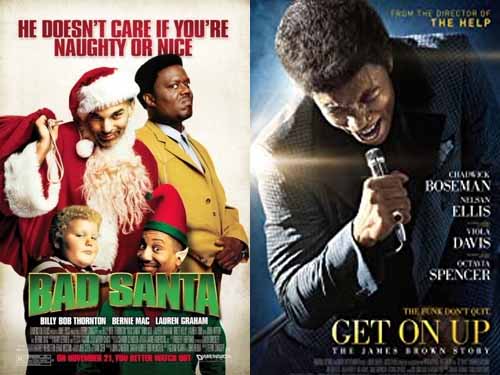 Octavia Spencer in Bad Santa 2003 & Get On Up 2014
In this minimal role (under five lines), Octavia plays a streetwalker named Opal (who also happens to be a grandmother!) She interacts only with Billy Bob Thornton's character outside of a motel. A few years after winning the Oscar, she would reprise her role of Opal, the hooker, in the sequel to Bad Santa. Unfortunately (or maybe it is, fortunately?), the sequel wasn't as successful as the original movie. So it is doubtful that a Bad Santa 3 is around the corner. But never say never, as stranger things have happened.

Watch clip of the film "Bad Santa"
In 2014 Octavia played the real-life role of Aunt Honey (real name Hansone Washington), who ran a brothel where bootleg whiskey was readily available. Though Honey raised James Brown, the movie glosses over the abuse Brown suffered from Aunt Honey.

Watch clip of the film "Get On Up"
To read more about this prostitute role & other Oscar-winning actresses playing a hooker, please continue perusing
If you know of this actress playing more than one prostitute role, please tweet to me and let me know! I'll gladly add it to the page here. My Twitter handle is at the top of this page.