Meryl Streep as Margaret Thatcher in The Iron Lady
Best Performance by an Actress in a Leading Role 2012

Meryl Streep The Iron Lady 2012
Plays Character That Is Related To The Sex Trade Industry
Helen Archer in Ironweed 1987
Oscar Nominated For Playing An Alcoholic Homeless Prostitute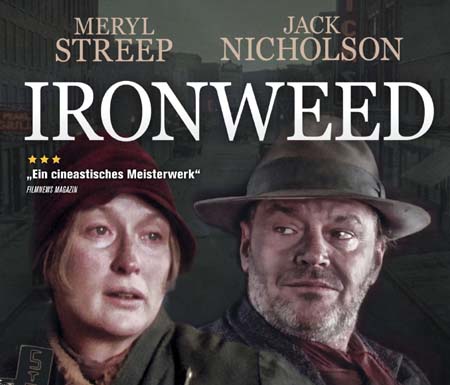 Meryl Streep in Ironweed 1987
In "Ironweed" Meryl plays Helen Archer, a former singer turned homeless drunk. In exchange for access to a flophouse for shelter, she puts out for another homeless guy. Meryl's character is also the longtime companion of Jack Nicholson's character. Who is also a drunk. There is no doubt Helen would also turn tricks off-screen to support her drinking habit. Helen does turn tricks TWICE in exchange for shelter during the film. It is not a movie you want to watch when depressed. Nonetheless, Streep would not only get another Oscar nomination but add this film to her gallery of stunning performances.
Watch clip from the film "Ironweed"
To read more about this prostitute role & other Oscar actresses playing a hooker pick up
If you know of this actress playing more than one prostitute role, please comment below and let me know! I'll gladly add it to the page here. If the video gets removed, please leave a comment below to let me know.