Angelina Jolie as Lisa Rowe in Girl, Interrupted
Best Performance by an Actress in a Supporting Role 2000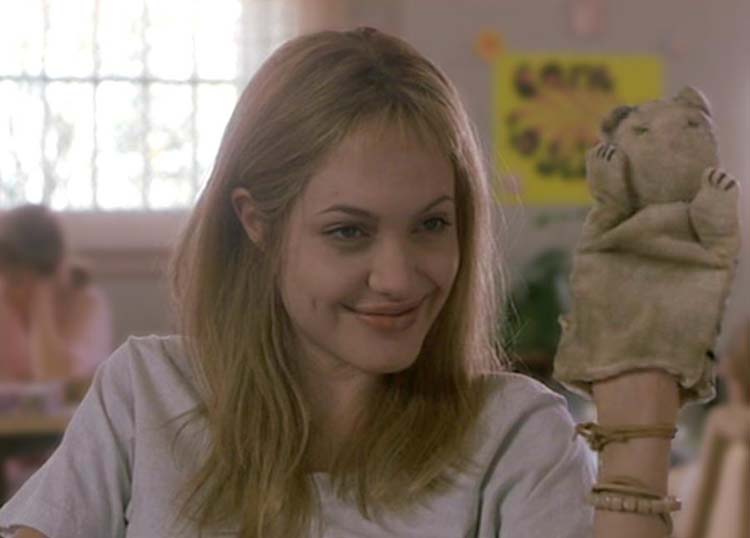 Angelina Jolie Girl, Interrupted 2000
SEX WORKER ROLE
Julia Russell/Bonny Castle In Original Sin 2001
Character Is A Prostitute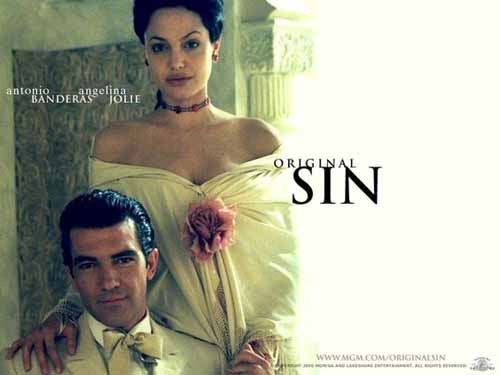 Angelina Jolie in Original Sin 2001
"Original Sin" is a film that doesn't seem original. It features a plot recycled from so many past movies. A wealthy but single businessman decides to purchase a mail-order bride for convenience. Who should show up? Julia Russell, a knock-out! However, looks can be deceiving. Julia is Bonny Castle, a con artist, prostitute, and actress. She has a well-oiled scam where she works with a fellow actor to steal money from wealthy men. But as the movie continues, Julia/Bonny falls for her mark. Then she suddenly vanishes. The plot thickens from that point on.

Watch clip from the film "Original Sin"
To read more about this prostitute role & other Oscar-winning actresses playing a hooker, please continue perusing
If you know of this actress playing more than one prostitute role, please tweet to me and let me know! I'll gladly add it to the page here. My Twitter handle is at the top of this page.