Teresa Wright as Carol Beldon in Mrs. Miniver
Best Performance by an Actress in a Supporting Role 1943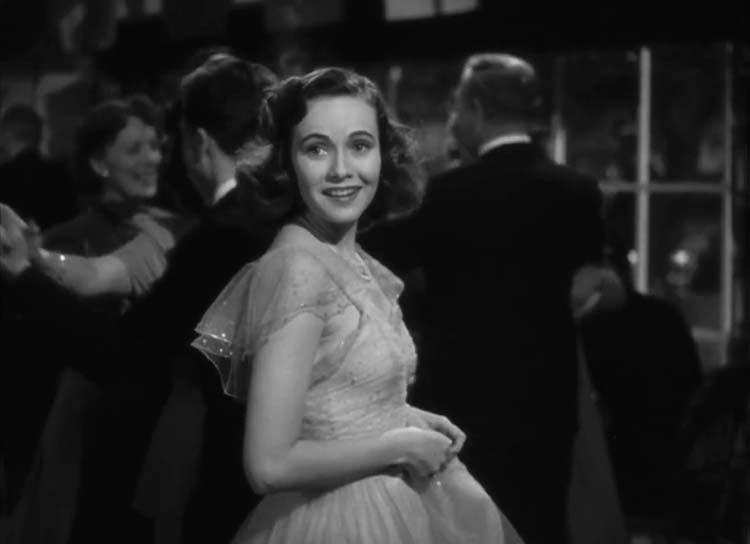 Teresa Wright Mrs. Miniver 1943
SEX WORKER ROLE
Millicent Hopkins in The Imperfect Lady 1947
Character Is A Showgirl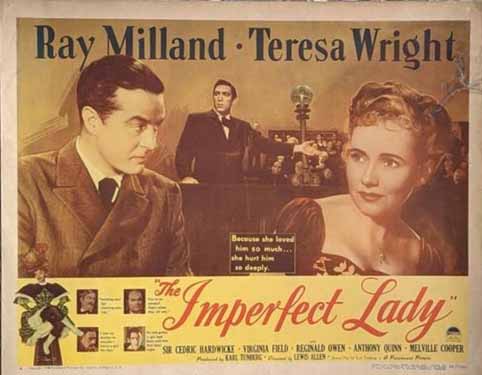 Teresa Wright in The Imperfect Lady 1947
This film, "The Imperfect Lady," took place in 1892; it was quite scandalous for a woman to pursue a career as a Showgirl. In those days, a showgirl was intended to display the performer's physical attributes (think of a stripper) to a paying audience. But these showgirls are not taking their clothes off, as it was still the 1800s. Teresa Wright character falls in love with a politician (played by Ray Milland) but is worried about how her "scandalous" past career as a showgirl will affect his career. One night while still in her stage make-up, she is mistaken for a prostitute! How will she explain all this to the man she loves?

Watch clip of the film "The Imperfect Lady"
To read more about this prostitute role & other Oscar-winning actresses playing a hooker, please continue perusing
If you know of this actress playing more than one prostitute role, please comment below and let me know! I'll gladly add it to the page here. Also, leave a comment below if the video above has been removed.