Joan Fontaine as Lina McLaidlaw Aysgarth in Suspicion
Best Performance by an Actress in a Leading Role 1942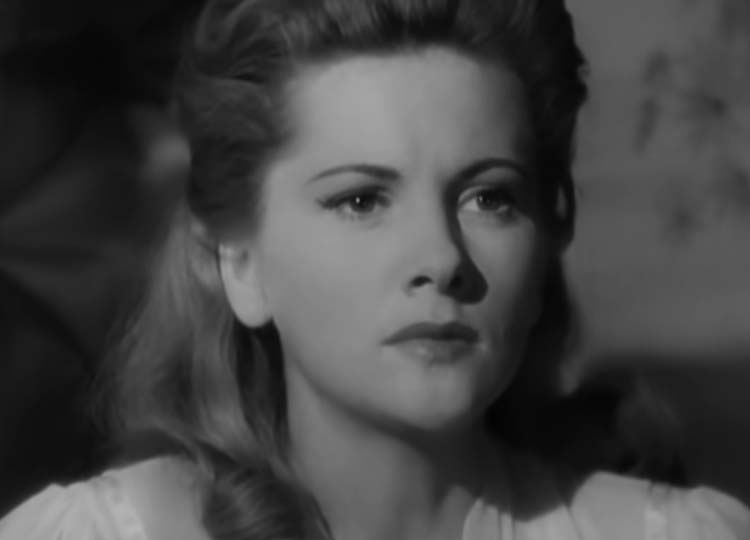 Joan Fontaine Suspicion 1942
SEX WORKER ROLE
Myra Lester in Waterloo Bridge 1941
Character Is A Prostitute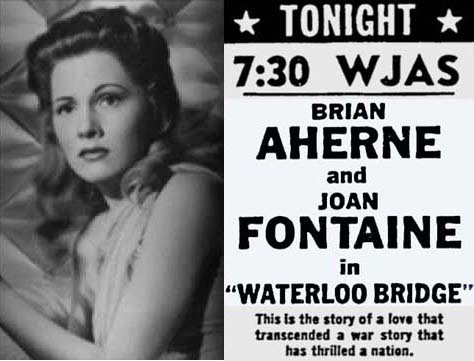 Joan Fontaine in Waterloo Bridge 1941
The sister of double Oscar winner Olivia de Havilland, Joan has had her share of rich and diverse roles. Even in several radio dramas, which Joan has excelled. As mentioned in both the Vivien Leigh and Norma Shearer section, "Waterloo Bridge" is about a ballet dancer turned hooker. This material also appeared as a play and three film adaptations. Also, it has been a radio drama three times. Brian Aherne and Joan Fontaine starred in the 1941 audio version that was a The Screen Guild Theater broadcast. Later both Norma Shearer and Barbara Stanwyck would play Myra in other "Waterloo Bridge" a 1946 and 1951 radio dramas.

Listen to the conclusion of the radio drama "Waterloo Bridge"
To read more about this prostitute role & other Oscar-winning actresses playing a hooker, please continue perusing
If you know of this actress playing more than one prostitute role, please comment below and let me know! I'll gladly add it to the page here. Also, leave a comment below if the video above has been removed.