Anne Hathaway as Fantine in Les Misérables
Best Performance by an Actress in a Supporting Role 2013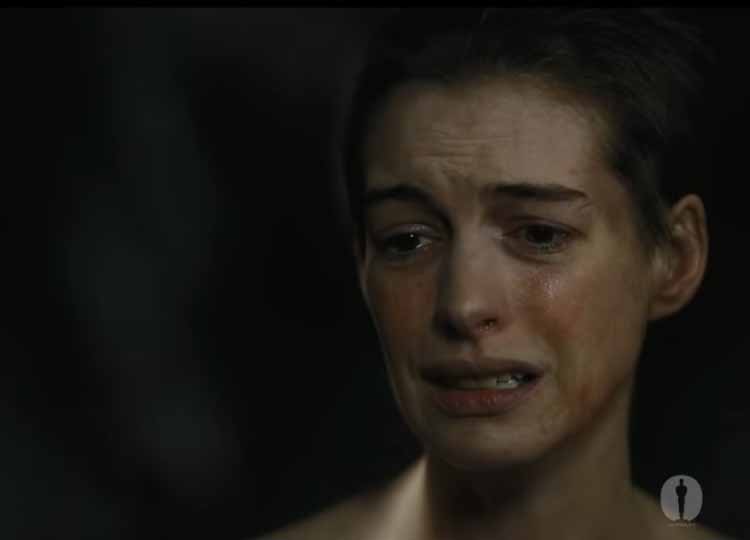 Anne Hathaway Les Misérables 2013
SEX WORKER ROLE
Wins Oscar For Playing A Prostitute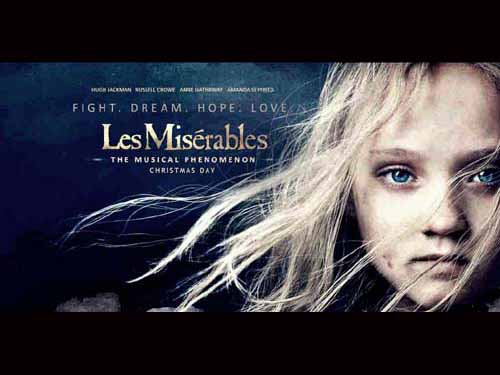 Anne Hathaway in Les Misérables 2013
The character of Fantine ranks right up there, along with Anna Christie and Blanche Dubois, as the hooker most portrayed on stage, screen, and TV. It also puts Anne in the company of just a handful of actresses to win an Oscar for playing a prostitute. In "Les Misérables," the character of Fantine falls into prostitution to survive and support her child.
Two years later, Anne told Vanity Fair she was miserable when she won the Oscar. Saying:
"I had to stand up in front of people and feel something I don't feel, which is uncomplicated happiness. It's an obvious thing, you win an Oscar and you're supposed to be happy. I didn't feel that way. I felt wrong that I was standing there in a gown that cost more than some people are going to see in their lifetime, and winning an award for portraying pain that still felt very much a part of our collective experience as human beings. I tried to pretend that I was happy and I got called out on it, big time. That's the truth and that's what happened. It sucks. But what you learn from it is that you only feel like you can die from embarrassment, you don't actually die."

Due to copyright issues only the trailer
of the film "Les Misérables" is available for sharing.
To read more about this prostitute role & other Oscar-winning actresses playing a hooker, please continue perusing
If you know of this actress playing more than one prostitute role, please tweet to me and let me know! I'll gladly add it to the page here. My Twitter handle is at the top of this page.