Gloria Grahame as Rosemary Bartlow in The Bad and the Beautiful
Best Performance by an Actress in a Supporting Role 1953

Gloria Grahame The Bad and the Beautiful 1953
Plays Character That Is Related To The Sex Trade Industry
Ginny Tremaine in Crossfire 1947
Oscar Nominated For Playing A Prostitute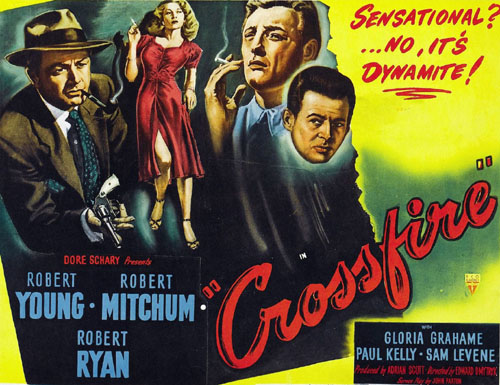 Gloria Grahame in Crossfire 1947
Not only did Gloria Grahame play a hooker in this film, she received her very first Oscar nomination for this role. This film was based on the book The Brick Foxhole by future Hollywood writer producer Richard Brooks. He who would later direct Shirley Jones in her award winning role as a hooker in Elmer Gantry. In this film her character trolls gin joints looking to pick up drunks for an easy buck.
Watch clip of the film "Crossfire"
To read more about this prostitute role & other Oscar actresses playing a hooker pick up
If you know of this actress playing more than one prostitute role please comment below and let me know! I'll gladly add it to the page here. If the video has been removed please leave a comment below to let me know.