Meryl Streep as Sophie Zawistowska in Sophie's Choice
Best Performance by an Actress in a Leading Role 1983

Meryl Streep Sophie's Choice 1983
SEX WORKER ROLE
Inga Helms Weiss in Holocaust 1978
Wins Emmy Award For Playing Character Trading Sexual Favors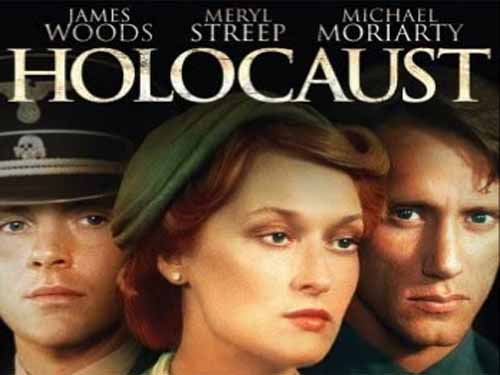 Meryl Streep in Holocaust 1978
Meryl Streep would win an Oscar for her role as a survivor of the Holocaust. Five years earlier, she would win an Emmy for playing a different woman surviving the Holocaust in the NBC mini-series "The Holocaust." It was a role that Streep despised. Quoted in the book, The Meryl Streep Story by Nick Smurthwaite:
"Unfortunately the stage just does't have the resonance that a piece of garbage like Holocaust did. I really hated the writing in Holocaust. They made me so noble it was sickening. I did it for a very specific purpose at that time in my life – the money."
Her partner John Cazale was sick, and she needed the money for his medical bills. The whole mini-series was the Holocaust packaged as a soap opera. Meryl played the part of Inga, whose husband is in a concentration camp. To get letters to him, she must perform sexual favors for an SS guard. Who ironically is an old family friend! Meryl would win an Emmy for her performance, but she was not proud of this achievement. She didn't attend the ceremonies. When she received her Emmy through the mail, she left it unopened in its box – leaning the package against a wall in the far corner of her den.

Watch clip from the TV Mini-Series "Holocaust"
To read more about this prostitute role & other Oscar-winning actresses playing a hooker, please continue perusing
If you know of this actress playing more than one prostitute role, please tweet to me and let me know! I'll gladly add it to the page here. My Twitter handle is at the top of this page.