Jamie Lee Curtis as Deirdre Beaubeirdre in Everything Everywhere All At Once
Best Performance by an Actress in a Supporting Role 2023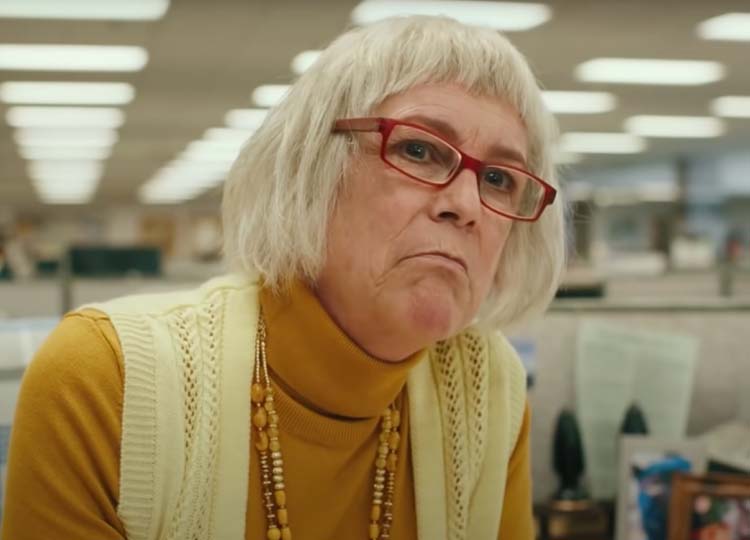 Jamie Lee Curtis Everything Everywhere All At Once 2023
SEX WORKER ROLE
Dorothy Stratten in Death of a Centerfold: The Dorothy Stratten Story 1981
Michelle Jamison in Money On The Side 1982
Ophelia in Trading Places 1983
First Character Is A Playboy Model. Second & Third Characters Are Prostitutes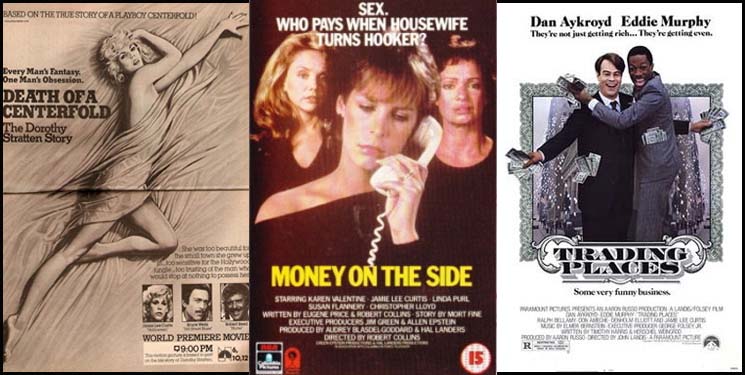 Jamie Lee Curtis in Death of a Centerfold 1981 Money On The Side 1982 & Trading Places 1983
Imagine being Jamie Lee Curtis and only receiving scripts for the part of a sex worker. She endured that as she played a sex worker for three straight years.
In "Death of a Centerfold," Jamie Lee played the role of real-life Playboy Playmate Dorothy Stratten. The film chronicles Stratten's rise from working in an ice cream parlor to gracing the pages of Playboy. Her rise to fame was short-lived, as she was in an abusive relationship with her husband. He would kill her and himself in a murder-suicide.

Watch promo of the film "Death of a Centerfold: The Dorothy Stratten Story"
In "Money on the Side," Jamie Lee plays one of three suburban housewives who turn tricks in the afternoon for extra money.

Watch promo of the film "Money On The Side"
Despite her success with the "Halloween" franchise, Jamie Lee found herself stuck in either horror films or TV Movies. That would change with the movie "Trading Places" The only drawback was playing another hooker. However, it was a box-office hit. Playing yet another prostitute ultimately paid off for Curtis.

Watch clips of the film "Trading Places"
To read more about this prostitute role & other Oscar-winning actresses playing a hooker, please continue perusing
If you know of this actress playing more than one prostitute role, please tweet to me and let me know! I'll gladly add it to the page here. My Twitter handle is at the top of this page.