Teresa Wright as Carol Beldon in Mrs. Miniver
Best Performance by an Actress in a Supporting Role 1943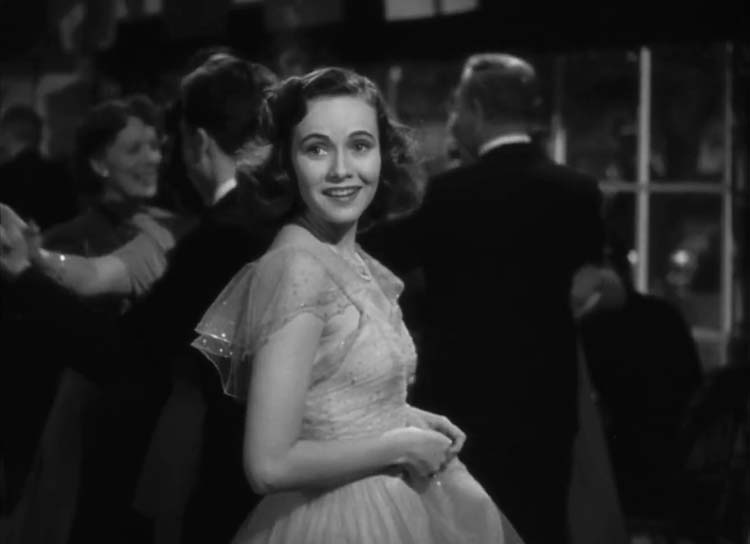 Teresa Wright Mrs. Miniver 1943
Plays Character That Is Related To The Sex Trade Industry
Laura Reynolds in Tea & Sympathy 1965
Character Takes The Place Of A Prostitute

Teresa Wright in Tea and Sympathy 1965
The closest Teresa Wright came to playing a prostitute was the role of Laura in Tea & Sympathy. She was married to the playwright, Robert Anderson. He also served as the director of this local version at the Pheasant Run Playhouse. In the story Tom, the male protagonist, fails at proving his manhood with a local prostitute. He feels like a loser and wonders what is wrong with him. Laura finds him, unbuttons her blouse, and utters the famous line, "Years from now, when you talk about this, and you will, be kind." Laura offers herself up to Tom. Some might argue that the role is not of a prostitute. But you can also say that the character of Laura prostituted herself. So she could restore Tom's manhood.
Watch clip of the film "Tea & Sympathy" starring Deborah Kerr in the role of Laura Reynolds.
To read more about this prostitute role & other Oscar actresses playing a hooker pick up
If you know of this actress playing more than one prostitute role please comment below and let me know! I'll gladly add it to the page here. If the video has been removed please leave a comment below to let me know.