Charlize Theron as Aileen Wuornos in Monster
Best Performance by an Actress in a Leading Role 2004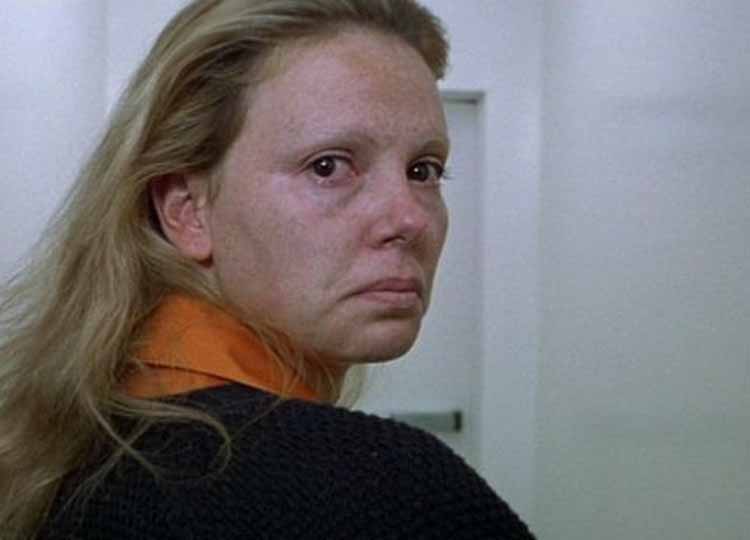 Charlize Theron Monster 2004
SEX WORKER ROLE
Wins Oscar For Playing A Prostitute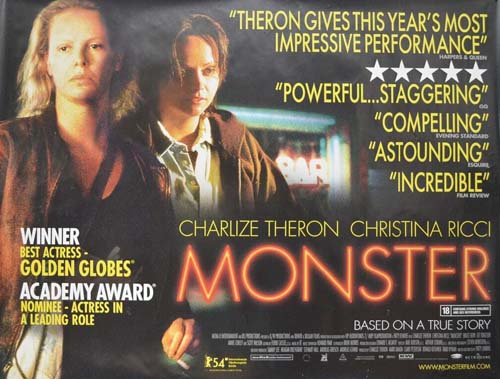 Charlize Theron in Monster 2004
Charlize plays Aileen Wuornos – American history's most notorious female serial killer. She killed seven men in one year while working as a prostitute. Aileen claimed all these men attempted to rape her and killed them in self-defense. Despite the valiant efforts of her lawyers, she was convicted of six of the murders and sentenced to death. Aileen was executed in 2002.
Entertainment Weekly wrote of Charlize's performance:
"This isn't just a performance, it's an act of obsession — an actress parading demons we might never have guessed she had — and it lends "Monster" a heightened aura of excitement, even if it isn't, in the end, a very good movie."

Watch the trailer of the film "Monster"
To read more about this prostitute role & other Oscar-winning actresses playing a hooker, please continue perusing
If you know of this actress playing more than one prostitute role, please tweet to me and let me know! I'll gladly add it to the page here. My Twitter handle is at the top of this page.