Ingrid Bergman as Paula Alquist Anton in Gaslight
Best Performance by an Actress in a Leading Role 1945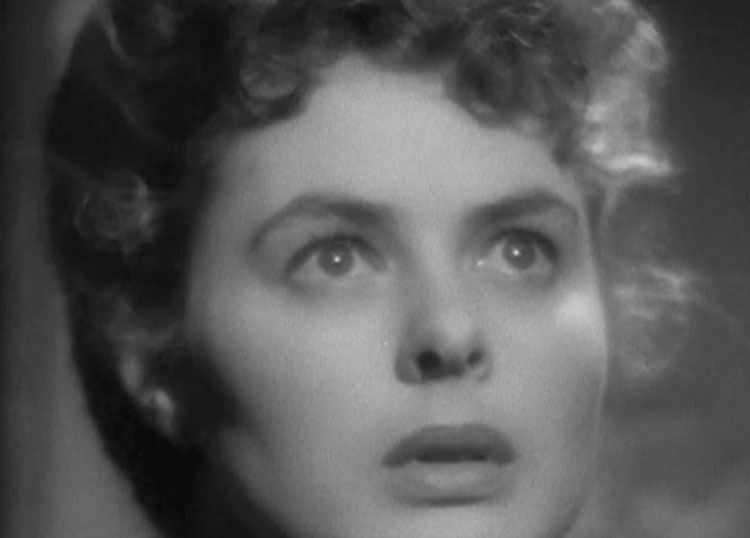 Ingrid Bergman Gaslight 1945
SEX WORKER ROLE
Anna Christopherson in Anna Christie 1941
Character Is A Prostitute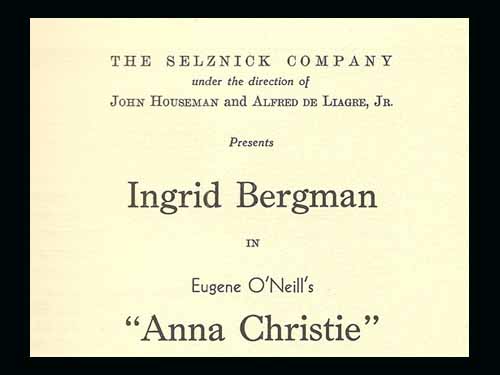 Ingrid Bergman in Anna Christie 1941
Four years before Ingrid Bergman won the Oscar for "Gaslight," she appeared on stage playing the title role of Eugene O'Neill's play "Anna Christie." As Anna Christopherson, Ingrid plays an ex-hooker who runs into obstacles and roadblocks, trying to turn her life around. Not surprisingly, she wowed the audience with her bravura performance. Ingrid had to seek permission from Actor's Equity to play the part as the union frowns upon foreign actors playing a part an American could. But because Ingrid was an International Star, she was considered a "Box Office" draw; thus, permission was granted. Ingrid enjoyed playing the part of Anna Christopherson so much that she would later reprise the role of Anna Christie on the radio in CBS's Ford Theater's production of the play in 1949.

Watch clip of the "Anna Christie" film version starring Greta Garbo as Anna
To read more about this prostitute role & other Oscar-winning actresses playing a hooker, please continue perusing
If you know of this actress playing more than one prostitute role, please tweet to me and let me know! I'll gladly add it to the page here. My Twitter handle is at the top of this page.