Jessica Lange as Carly Marshall in Blue Sky
Best Performance by an Actress in a Leading Role 1995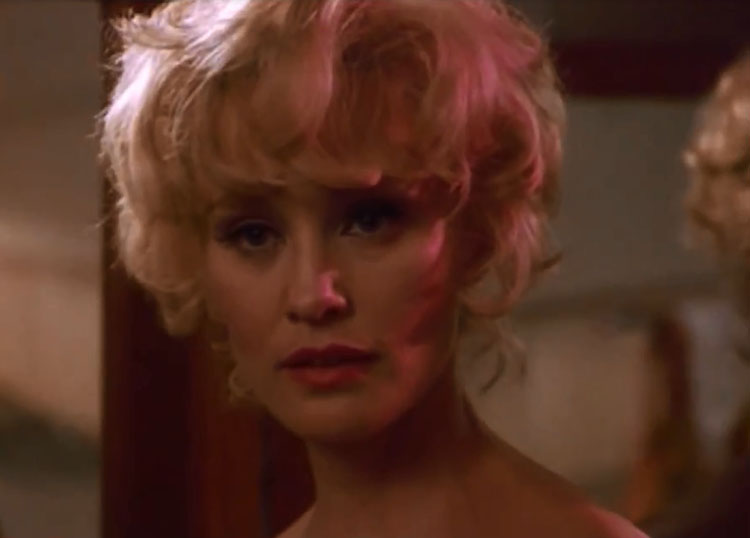 Jessica Lange Blue Sky 1995
SEX WORKER ROLE
Blanche Dubois in A Streetcar Named Desire 1992 & 1995
Emmy Nominated For Playing A Prostitute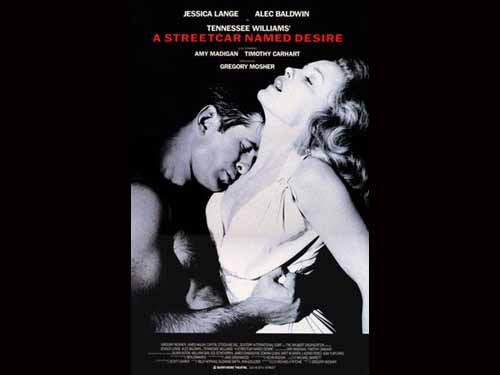 Jessica Lange in A Streetcar Named Desire 1992 & 1995
Jessica is the only actress to have played a prostitute in all three mediums: Film, Television and the stage. She is also a double Oscar winner. Her work in "Frances" was discussed in her first Oscar win. Here we discuss her work in "A Streetcar Named Desire. A role she has played both on Broadway and Television. There is much debate among scholars as to whether the character of Blanche should be considered a prostitute. The pros and cons get discussed in the Jessica Tandy entry. Unlike the film version starring Vivien Leigh, this TV adaptation remained faithful to the play. Jessica received an Emmy nomination for her interpretation of Blanche in 1996.
Watch clip from "A Streetcar Named Desire"
Jessica Lange was Oscar Nominated for playing a hooker.
Go to Jessica Lange Tootsie 1983 to read her Oscar nominated prostitute role.
To read more about this prostitute role & other Oscar actresses playing a hooker pick up
If you know of this actress playing more than one prostitute role, please comment below and let me know! I'll gladly add it to the page here. If the video gets removed, please leave a comment below to let me know.