Liza Minnelli as Sally Bowles in Cabaret
Best Performance by an Actress in a Leading Role 1973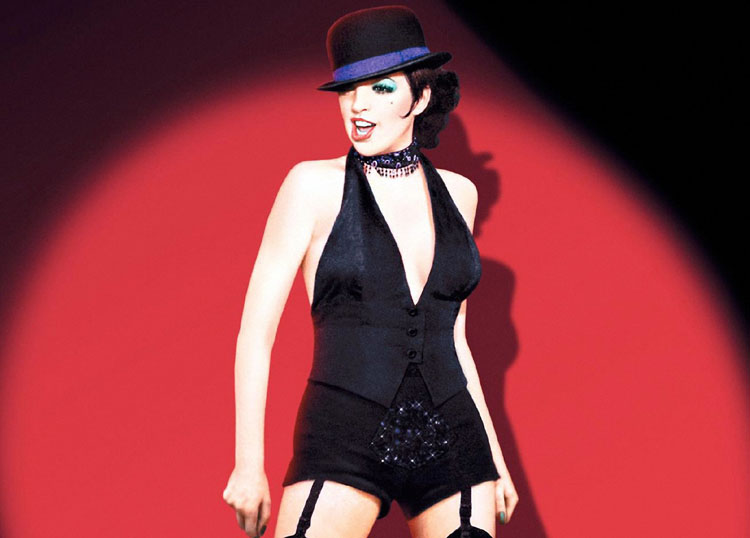 Liza Minnelli Cabaret 1973
SEX WORKER ROLE
Della Roberts in Rent-A-Cop 1987
Sloppy Jo in Sam Found Out: A Triple Play 1988
Both Characters Are Prostitutes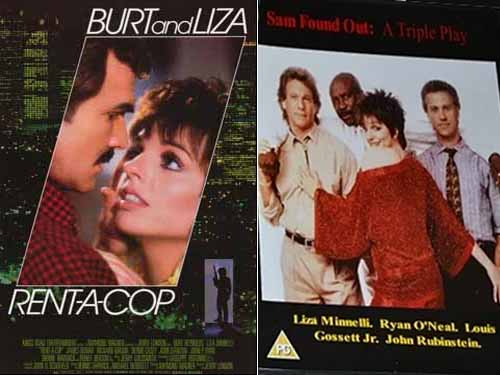 Liza Minelli in Rent-A-Cop 1987 & Sam Found Out 1988
In the late 80s Liza played two hooker characters back to back. In 1988 Liza plays a hooker who witnesses a murder. This is a plot movie goers have seen countless times. Burt Reynolds plays a former cop turned private eye. Liza hires Burt to protect her as the killer want to silence her permanently. Despite the star power of the two leads (the L.A. Times would write "B Picture With Two A Stars"), this film received brutal reviews by the critics. The New York Times would write that Minnelli deserves better than this vehicle. Because of the humungous pan, this film took, it also flopped at the box office.

Watch clip of the film "Rent-A-Cop"
Liza would follow-up her prostitute role on film by playing another prostitute on television. "Sam Found Out" was a television special starring Liza playing three different characters in three separate stories. All are using the same catchphrase, "Sam Found Out" In the first segment, written Landford Wilson, Liza plays a junkie prostitute, just out of rehab. She confronts her pimp (played by Ryan O'Neal) with the opening line, "Sam found out."
Watch clip of the film "Sam Found Out"
To read more about this prostitute role & other Oscar actresses playing a hooker pick up
If you know of this actress playing more than one prostitute role, please comment below and let me know! I'll gladly add it to the page here. If the video gets removed, please leave a comment below to let me know.