Eileen Heckart as Mrs. Baker in Butterflies Are Free
Best Performance by an Actress in a Supporting Role 1973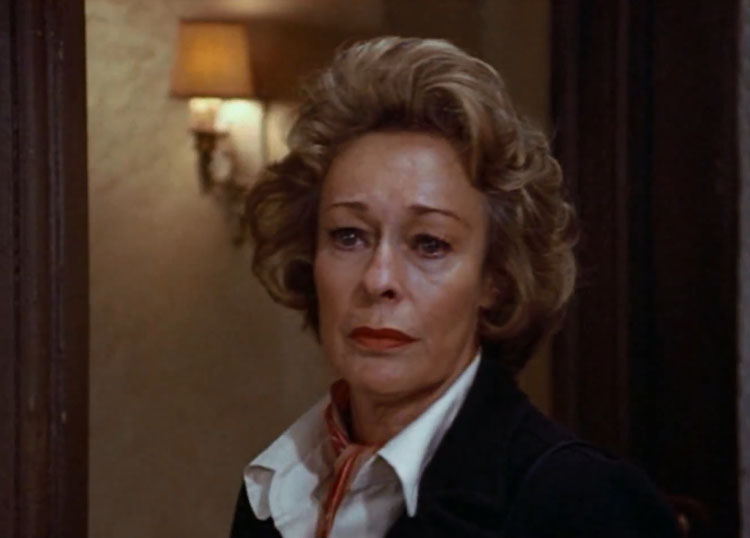 Eileen Heckart Butterflies Are Free 1973
Played Two Characters That Are Related To The Sex Trade Industry
Goldie in Hello, From Bertha 1961
Doxie in A Cup of Change 1987
First character is a Madam. Second character Is A Prostitute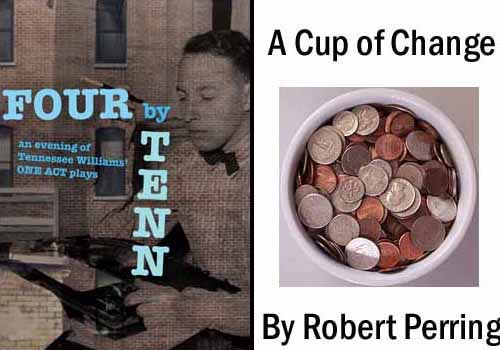 Eileen Heckart in Hello, From Bertha 1961 and A Cup of Change 1987
In 1961 Eileen appeared in the PBS series "Play of the Week". This was an anthology series that showcased different productions by playwrights. Her contribution was "Four by Tennessee" a series of four short plays by Tennessee Williams. Her segment was "Hello From Bertha". Eileen played a Madam who is trying to evict a sick prostitute because she isn't pulling in her weight by not bringing in any money.
1987 found Eileen appearing in "A Cup of Change". This play by Robert Perring focused on three women in a nursing home. Eileen Heckart plays Doxie, a former prostitute, who just happens to be celebrating her 61st birthday that day. The other two characters are a fellow resident and a nurse. Each character has suffered a loss of some sort. This play was presented at the White Barn Theatre in Connecticut.
There is no footage of either of these plays.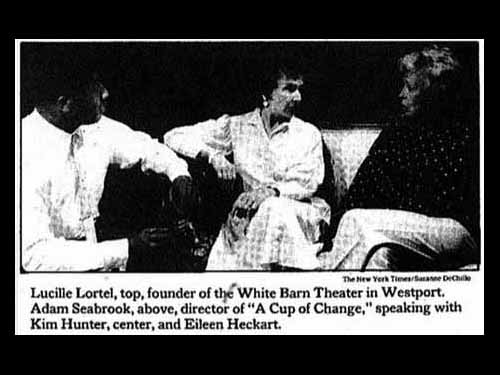 Kim Hunter, center, and Eileen Heckart in rehearsal for "A Cup of Change"
To read more about this prostitute role & other Oscar actresses playing a hooker pick up
If you know of this actress playing more than one prostitute role please comment below and let me know! I'll gladly add it to the page here. If the video has been removed please leave a comment below to let me know.