Tilda Swinton as Karen Crowder in Michael Clayton
Best Performance by an Actress in a Supporting Role 2008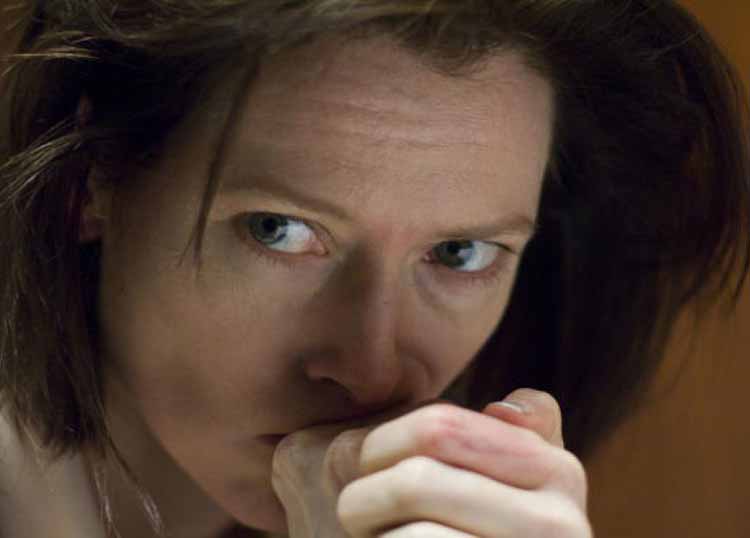 Tilda Swinton Michael Clayton 2008
Plays Character That Is Related To The Sex Trade Industry
Lena Antognetti in Caravaggio 1986
Character Is A Prostitute

Tilda Swinton in Caravaggio 1986
"Caravaggio" is a fictional biopic of the famed 17th-century Italian painter Michelangelo Merisi de Caravaggio. He got his inspirations by pulling random people off the street to model for him. Because he used street people, many of his models wound up being hookers. Tilda made her film debut in here where she plays real-life prostitute Lena Antognetti. Some historians would suggest Lena was the love of Caravaggio's life. This film began Tilda's great collaboration and working relationship with director Derek Jarman. This movie also featured the film debut of actor Sean Bean.
Watch clip of the film "Caravaggio"
To read more about this prostitute role & other Oscar actresses playing a hooker pick up
If you know of this actress playing more than one prostitute role, please comment below and let me know! I'll gladly add it to the page here. If the video gets removed, please leave a comment below to let me know.