Allison Janney as LaVona Golden in I, Tonya
Best Performance by an Actress in a Supporting Role 2018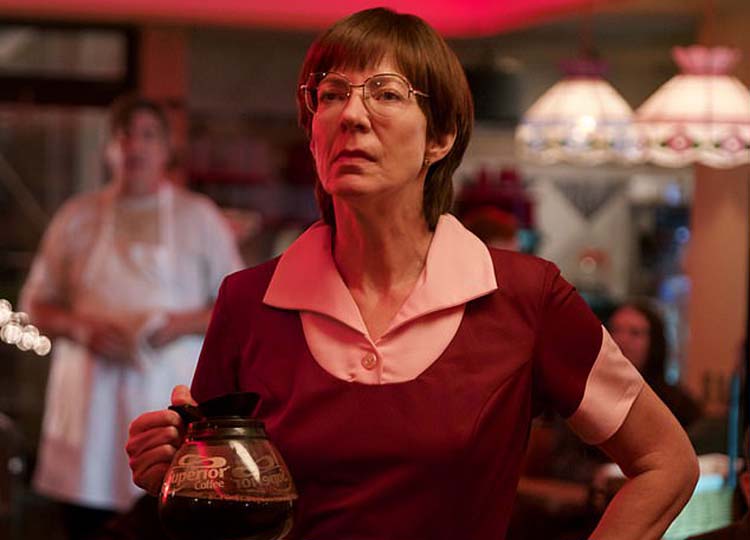 Allison Janney I, Tonya 2018
SEX WORKER ROLE
Mistress Vieda in Family Guy 2015
Character Is A Dominatrix

Allison Janney in in Family Guy 2015
Mistress Vieda (voiced by Allison Janney) is a dominatrix that becomes Chris' new girlfriend after meeting her on Craigslist in "Encyclopedia Griffin." As she escorts Chris to his room, she says "hi" to Peter, much to Lois' surprise and annoyance that she knows his name. Peter refuses to answer how they know each other, trying to take a knee, as in football, to run out the episode.
Janney has previously voiced the characters of "Teen People Editor" (2010) and Crystal Quagmire (2015) on previous episodes of "Family Guy" – these and the character Vieda might return to the show.

Watch clip of the TV Show "Family Guy"
To read more about this prostitute role & other Oscar-winning actresses playing a hooker, please continue perusing
If you know of this actress playing more than one prostitute role, please tweet to me and let me know! I'll gladly add it to the page here. My Twitter handle is at the top of this page.