Allison Janney as LaVona Golden in I, Tonya
Best Performance by an Actress in a Supporting Role 2018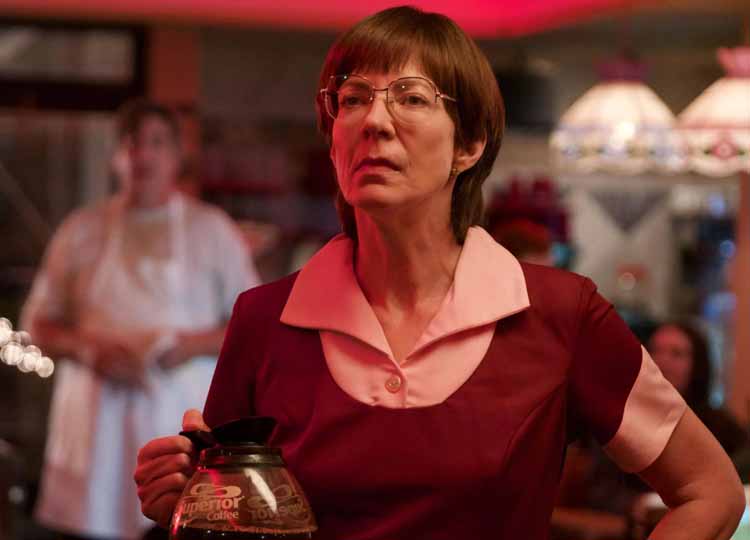 Allison Janney I, Tonya 2018
SEX WORKER ROLE
Dot Halford in The Ice Storm 1997
Character Hosts "Swinger" Parties

Allison Janney in The Ice Storm 1997
Back in the 1970s, married couples would participate in what was called a "Key Party." Allison's character (Dot Halford) hosts these parties where married couples swap sexual partners by having wives select other husbands' keys from a bowl.
This film is an adaptation from a novel of the same name, written by Rick Moody. An excerpt from the book below:
Well, Dot said slurring faintly, teetering on her pumps. Well, we have a little business to attend to now. So if you're going to stay, let's please gather in the living room now.

And she led the way.

The key party lacked a comprehensive system of manners. There were things still to be negotiated. No one knew quite what to do, how to follow. Most of those who had no intention of playing had already left.
Watch clip of the film "The Ice Storm"
To read more about this prostitute role & other Oscar actresses playing a hooker pick up
If you know of this actress playing more than one prostitute role, please comment below and let me know! I'll gladly add it to the page here. If the video gets removed, please leave a comment below to let me know.