Ellen Burstyn as Alice Hyatt in Alice Doesn't Live Here Anymore
Best Performance by an Actress in a Leading Role 1975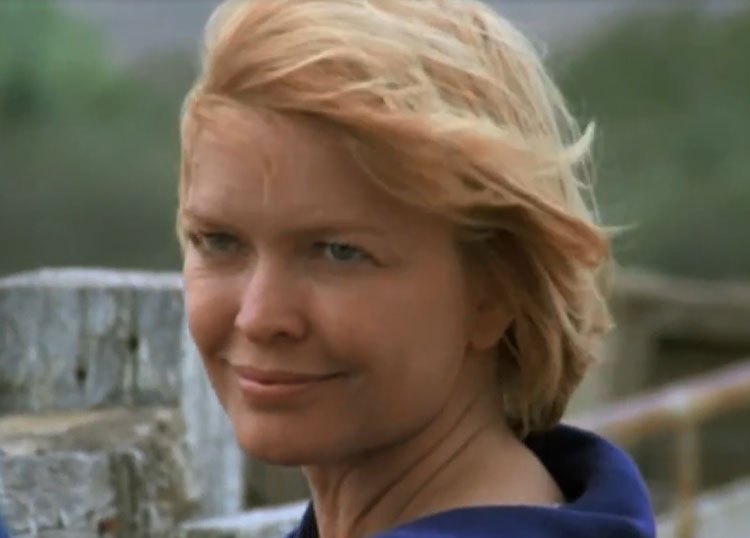 Ellen Burstyn Alice Doesn't Live Here Anymore 1975
SEX WORKER ROLE
Sally in The King of Marvin Gardens 1972
Tommie in The Madam's Family 2004
First Characters Is A Prostitute. The Second Character Is A Madam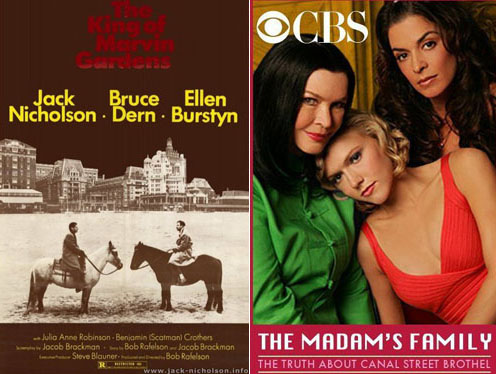 Ellen Burstyn in The King of Marvin Gardens 1972 and The Madam's Family 2004
Ellen Burstyn is outspoken on the lack of substantial roles for women. But that hasn't stopped Ellen from playing her share of hooker roles.
As Sally in "The King of Marvin Gardens," she plays a con artist and hooker. The character is fearful of aging out of the prostitution business. She is determined to pass her knowledge off to the next generation, her stepdaughter, by teaching her to be a hooker and con artist like herself.

Watch clip of the film "The King of Marvin Gardens"
In "The Madam's Family," Ellen is the head madam that runs a brothel in New Orleans. Based on a true story, this TV movie features three generations of women running a sex trade business. When the ladies get busted by the FBI, they decide to fight the system. No clips are available online for this movie.

Watch clip of the documentary "The Canal Street Madam" and the real-life players
To read more about this prostitute role & other Oscar-winning actresses playing a hooker, please continue perusing
If you know of this actress playing more than one prostitute role, please comment below and let me know! I'll gladly add it to the page here. Also, leave a comment below if the video above has been removed.