Lee Grant as Felicia Karpf in Shampoo
Best Performance by an Actress in a Supporting Role 1976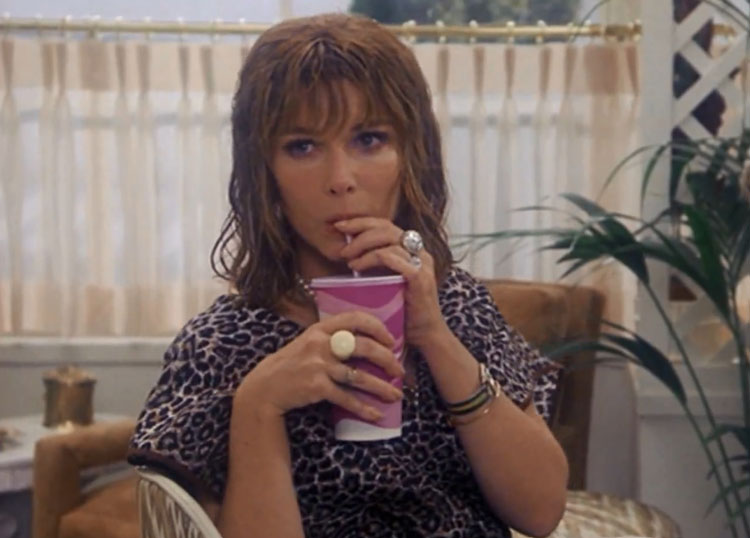 Lee Grant Shampoo 1976
SEX WORKER ROLE
Carmen in The Balcony 1963
Suzy In Terror In The City 1964
Lizzie in The Respectful Prostitute 1964
All Three Characters Are Prostitutes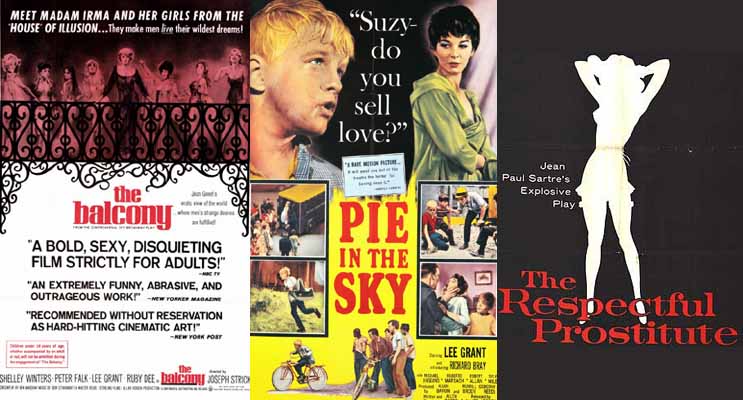 Lee Grant in The Balcony 1963, Terror In The City 1964, and The Respectful Prostitute 1964
"The Balcony" was based on a play written by Jean Genet. This film stars Shelley Winters as Madame Irma. Her character runs a bordello that allows men to act out their S&M fantasies. Lee plays Carmen, the head prostitute, now relegated to the administrative side of the business. Despite her standing within the organization, Carmen wants to return to being just one of the girls.

Watch clip of the film "The Balcony" with fellow Oscar winner Shelley Winters
But before "The Balcony," Lee Grant had the lead role in "Terror in the City" (originally titled "Pie in the Sky"). Though filmed in 1962, it sat on the shelf until 1964. Here she plays a hooker who keeps an eye out for a nine-year-old runaway. This film is rarely seen on television and is not available on DVD.
One year later, Lee would play another hooker in "The Respectful Prostitute." The play aired as a segment of the BBC drama anthology series "The Festival." Lee Grant plays the title character of Lizzie. She is a prostitute who agrees to pin the blame for attempted rape on a black man despite the perpetrator being white.
To read more about this prostitute role & other Oscar-winning actresses playing a hooker, please continue perusing
If you know of this actress playing more than one prostitute role, please tweet to me and let me know! I'll gladly add it to the page here. My Twitter handle is at the top of this page.