Loretta Young as Katie Holstrom in The Farmer's Daughter
Best Performance by an Actress in a Leading Role 1948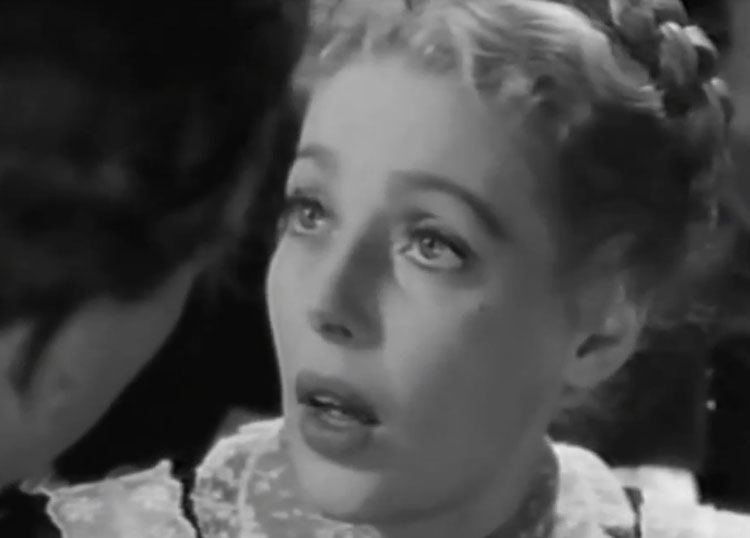 Loretta Young The Farmer's Daughter 1948
SEX WORKER ROLE
Mary Martin in Midnight Mary 1933
Letty Strong in Born to Be Bad 1934
Both Characters Are Prostitutes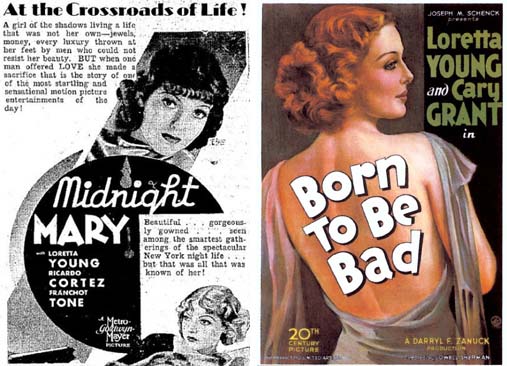 Loretta Young in Midnight Mary 1933 and Born to Be Bad 1934
Loretta Young played a hooker not once, but twice! She first broke out of her good-girl image by playing a woman on trial for murder. The film "Midnight Mary" flashes back and forth to show how good girl Mary Martin wound up in a life of crime, such as turning tricks, to be given the nickname Midnight Mary.

Watch the trailer of the film "Midnight Mary"
The next year Loretta decided to play another bad girl in the movie "Born to Be Bad." She plays Letty Strong, an unwed mother with few options. So she turns to prostitution and tries to raise her son to be street smart. However, a series of events leads to Letty losing custody of her child. The rest of the film details how she tries to win back her son.
Watch a clip of the film "Born to Be Bad"
To read more about this prostitute role & other Oscar actresses playing a hooker pick up
If you know of this actress playing more than one prostitute role, please comment below and let me know! I'll gladly add it to the page here. If the video gets removed, please leave a comment below to let me know.