Claire Trevor as Gaye Dawn in Key Largo
Best Performance by an Actress in a Supporting Role 1949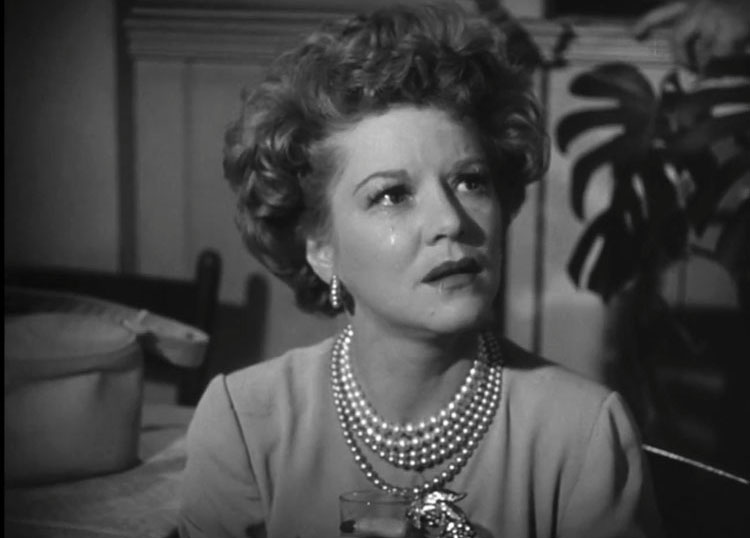 Claire Trevor Key Largo 1949
SEX WORKER ROLE
Francey in Dead End 1937
Oscar Nominated For Playing A Prostitute
Dallas in Stagecoach 1939
Lady MacBeth in Lucy Gallant 1955
First Two Characters Are Prostitutes. The Third Character Is Brothel Madam.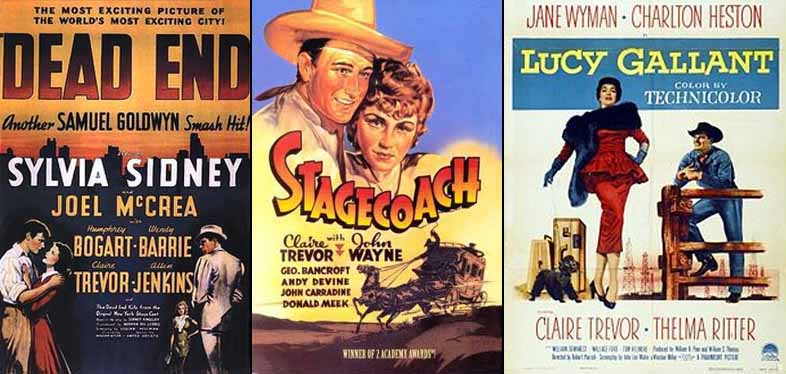 Claire Trevor in Dead End 1937 Stagecoach 1939 and Lucy Gallant 1955
Claire Trevor would receive her first Academy Award nomination for her role in "Dead End," an adaption of the play of the same name. It follows the various people who make up the slums of New York City. Claire plays a hooker infected with a sexually transmitted disease and is now sick, most likely from syphilis.

Watch clip of the film "Dead End"
"Stagecoach" features a bunch of passengers on an eastbound trip from Tonto, Arizona Territory, to Lordsburg, New Mexico Territory. Among them is Dallas, played by Claire Trevor. Dallas is a prostitute driven out of town by the members of the "Law and Order League."

Watch clip of the film "Stagecoach"
In "Lucy Gallant," Claire has the small role of a Brothel Madam named Lady Macbeth. Jane Wyman plays the title character, Lucy Gallant. She breezes into town, wanting to open up a dress shop. The perfect location is where a brothel stands, run by Claire's character. Lucy manages to convince Lady Macbeth to sell her the property in exchange for 5% of the business.

Watch clip of the film "Lucy Gallant"
To read more about this prostitute role & other Oscar-winning actresses playing a hooker, please continue perusing
If you know of this actress playing more than one prostitute role, please tweet to me and let me know! I'll gladly add it to the page here. My Twitter handle is at the top of this page.