Gale Sondergaard as Faith Paleologue in Anthony Adverse
Best Performance by an Actress in a Supporting Role 1937

Gale Sondergaard in Anthony Adverse 1937
Plays Character That Is Related To The Sex Trade Industry
Marge Williams in Isle of Forgotten Sins 1943
Character Is A Brothel Madam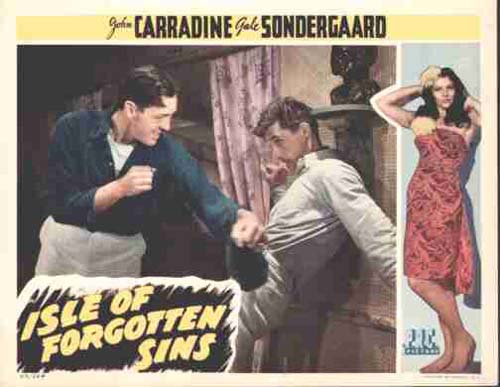 Gale Sondergaard in Isle of Forgotten Sins 1943
1937 saw the introduction of a new acting category. Supporting Actor and Supporting Actress. The first winner of the Supporting Actress Oscar was Gale Sondergaard. Six years after that historic win she would star in the film Isle of Forgotten Sins. Gale plays the role of a madam by the name of Marge Williams. Her character presides over a brothel named after the title of the movie.
Watch a clip of "Isle of Forgotten Sins" aka Monsoon
To read more about this prostitute role & other Oscar actresses playing a hooker pick up
If you know of this actress playing more than one prostitute role please comment below and let me know! I'll gladly add it to the page here. If the video has been removed please leave a comment below to let me know.